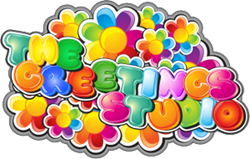 In the app we added dynamic library, so that we can add new greeting card designs, ready-made greetings and other creative on every occasions.
Cupertino, CA (PRWEB) June 09, 2014
Everyone wants to wish their loved ones happy occasions and make the moment memorable with beautiful greeting cards. iPhone and iPad users can now design and share their own beautiful greeting cards – to express sentiments to someone they care about – by downloading iOS app The Greetings Studio.
"The Greetings Studio is a unique app that allows you to send greetings to your loved ones, wherever you are and whenever you want," commented Covet's Araju Patel, creator of The Greetings Studio App. "We've created an easy and creative way to design and send beautiful greeting cards. Through this app we want to allow everyone to bring a smile to their loved ones' faces - all at a cost of just $1.99 for lifetime."
The Greetings Studio app includes lots of occasion based greeting card background templates, ready-made greetings, clipart stickers and frames. The app also has an editable text tool with more than 50 font styles to add user's own quotes, wishes and greetings. The greeting studio has a very unique camera tool to add photos to the greetings. A pencil tool is also integrated in the app to allow users to draw their own art to make greeting card more beautiful.
In addition, The app's background template gallery, clipart sticker and frames library is completely dynamic to cover all the occasions – from birthday to wedding, Christmas to Easter, valentine's day to mother's day. The library is completely dynamic to offer new templates & ready-made greetings on every occasion.
"In the app we added a dynamic library, so that we can add new greeting card designs, ready-made greetings and other creative on every occasions." Added Araju Patel "The purpose behind making the app dynamic is to cover all the possible happy moments and occasions of users."
Additionally, the app is easy-to-use, and makes it quick and easy for everyone to create new greeting cards, share them with friends as well as adding greetings into favourite for future editing. Users can also share the greeting via social networking including Facebook & Twitter, e-mail it or save it into device camera roll to share through other messaging apps. The app also allows user to print the greeting cards direct from device.
The Greetings Studio - the new $1.99 app that gives everyone the freedom to create lots of greeting cards that look astonishingly beautiful - is available now in the App Store at https://itunes.apple.com/app/id849559943.
About Covet:
India based Covet – which means "Desire to possess" – deliver apps which make life easier. Covet enter the mobile world with their first debut app The Greetings Studio by Araju Patel. The company stands on two major pillars – innovation and quality. With over 3 years of experience in other core services like graphic design and web development, it invented the app with add on creativity.
For more information visit: http://www.yourcovet.in/ or http://greetingsstudio.yourcovet.in/.