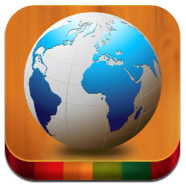 Cupertino, CA (PRWEB) August 10, 2013
iPhone, iPad and iPod Touch users of all ages who need to communicate in a foreign language -- whether to connect with business partners, chat with friends across the world, interact with others while traveling abroad, or for any other purpose -- can now download the must-have app "The Translator" from Tensift Software, which today celebrates 200,000 downloads on the App Store worldwide.
Designed for remarkable ease-of-use, "The Translator" lets users instantly translate their spoken words or written text into any of 58 world languages. From there, they can easily send their translated message via SMS, email, Twitter or Facebook – and all without having to leave the app. Plus, they can easily copy their translation into other apps on their device.
Currently, "The Translator" features the following source and target language options (listed in alphabetical order): Afrikaans, Albanian, Arabic, Belarusian, Bulgarian, Catalan, Chinese (simplified) , Chinese (traditional), Croatian, Czech, Danish, Dutch, English, Estonian, Filipino, Finnish, French, German, Greek, Hindi, Hungarian, Icelandic, Indonesian, Irish, Italian, Japanese, Korean, Latvian, Lithuanian, Macedonian, Malay, Maltese, Norwegian, Polish, Portuguese, Romanian, Russian, Slovak, Slovenian, Spanish, Swahili, Swedish, Thai, Turkish, Ukrainian, Vietnamese, Welsh, Armenian, Azerbaijani, Basque, Georgian, Gujarati, Haitian Creole, Kannada, Latin, Tamil, Telugu and Urdu. More languages will be added in future updates.
"The Translator is definitely the app for anyone who needs to communicate in a foreign language," commented a spokesperson from Tensift Software. "All that users have to do is select their source and target languages, type or speak their text, and click on the translation button. It's as simple as that!"
"The app is especially useful for the millions of people around the world who travel to other countries and find themselves unable to overcome the language barrier. With The Translator, they simply speak their message, and the app takes care of the rest! It's like having a personal translator, anytime and anywhere."
"The Translator", the must-have new app that instantly translates speech or text into any of 58 languages, is available now for iPhone in the App Store at: https://itunes.apple.com/app/the-translator/id517409040 .
Other versions are also available:
The Translator (Free): https://itunes.apple.com/app/the-translator/id658808100
The Translator HD: https://itunes.apple.com/app/the-translator/id545275529
The Translator HD (Free): https://itunes.apple.com/app/the-translator/id658819253
For more information or media inquiries, contact Mark Johnson on behalf of Tensift Software at +1 408 757 0156 or press(at)appshout(dot)com.
About Tensift Software
Tensift Software is an iPhone app development studio headquartered in both Casablanca and Hong Kong, with a primary focus on developing language related mobile apps for iPhone and iPad platforms.
Using innovative technologies such as speech recognition, machine translation and language learning, our apps are being used by more than a million people from all around the world, with main markets in Brazil, Russia, China and the United States.
Previous titles include "Active Voice", an innovative voice-to-text application that has been downloaded nearly 400,000 times worldwide.