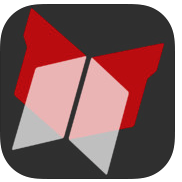 Cupertino, CA (PRWEB) January 31, 2014
YOOSEND Ltd. proudly announces the launching of its new free, very user-friendly yooSEND application, that will absolutely change the way of sending files.
Designed as a pertinent competitor to other existing popular applications, yooSEND will put at user's disposal many additional features, which we will try to emphisize below.
yooSEND brings the user a new experience and a new way to send files of any size and any type, is intuitive and easy to use by means of the simple idea "select and send".
Beside the very friendly interface based on tabs, the users can attach a Dropbox account, so they can much easier have access to and manage their cloud files.
yooSEND's strong points are:
> Easily create a new account by simply using the phone number.
> Browsing and File Management abilities, such as: Folders support (only Android), Dropbox integration, Badge number when select files and contacts, Search by file name, Document viewer that supports .pdf, .doc, .xls, .ppt, .txt, .html and .rtf file formats, Music playback of .aac, .mp3 and .m4a formats, Video playback of .m4v, .mp4, .avi and .mov formats and possibility to "open in...".
> Send one or multiple files of any size and at the same time around the world.
> Fast download and upload speed / Live download and upload progress bar
> The ability to attach multiple personal devices (tablets, iPod 's and other phone's). The user can attach the tablet, which can be either iOS or Android and many other devices in the future, even PC and MAC , so that other users can send them files exactly to the specific device they need to. Also, if wanting some of the devices to be invisible to the users in the list, it can be choosen to unshare them by simply selecting.
> Push Notification: recieve messages even when the application is closed.When receiveing one or more files, a notification will appear on the screen, even if users are in different cities or countries.
> Pending mode: now it is not necessary anymore to have a very good internet connection to receive (large) files from one or more users, it can be postponed until reaching home, the office, get back from holidays or having a high speed 4G/wifi with unlimited traffic connection to accept the transfer. There is also the possibility to resume/ retry/cancel incoming / outgoing files.
> The possibility to easily removing the selected attachments and/or recipients, without having to go back and look for them in the specific folder or contact list, but by simply unchecking them one by one on the main screen.
> One of the most important features of yooSEND is that no copy of the sent files will be saved anywhere (server, cloud services etc.)
YOOSEND Ltd. is founded in 2013 as a necessity for people to send files of all types from all over the world in real size. The company has built yooSEND app for iOS and Android platforms and intends to expand to the rest of the mobile platforms but also onWindows PC and MacOS X. The app can be download from iTunes at https://itunes.apple.com/us/app/yoosend/id780622741, and is designed for iPhone, iPad and iPod Touch.
For more information on yooSEND, please visit: http://www.yoosend.com.
For other information or media inquires, please contact our support service at support(at)yoosend(dot)com or +1 619-330-7119.
yooSEND is developed by YOOSEND Ltd., based in Republic Of Seychelles, with it's office located at Global Gateway 8, Rue de la Perle, Providence, Mahe.