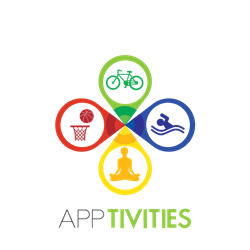 Our main objective is to connect the entire world for sports & nature experiences.
(PRWEB) December 11, 2015
Wouldyou Inc., a fresh start-up based in California, San Francisco, is proud to announce the launch of APPtivities, the latest Sports and Nature activities application for mobile devices.
It finds the best professionals for healthy experiences, confidence and achievement.
APPtivities connects and groups individuals with services; users can use filters to search for their favorite activities, opt-in to participate at events and add them to their calendar. Meanwhile, service providers can promote their activities to thousands of potential users, maintain an open communication channel, track activities and organize their events.
Through its facilities, APPtivities becomes the central hub for everything related to a training or a nature getaway:

List of events
Location filtering
Interaction between clients and organizers
Information and invitations for featured events
Easy booking and reschedule for any event
APPtivities means healthy experiences.
Our goal is to connect all the SMEs involved in the sports & nature market worldwide with those willing to improve their lifestyle, body and mind.
And this is just the Beta version. APPtivities will become a complete service, designed for the entire management of sports & nature activities, giving everybody the tools to organize all of their events and offering a solid marketing infrastructure for the service provider business.
APPtivities is well on the way of gaining traction and attracting angel and venture capital investments, allowing us to fully develop the final product and achieve our main objective: to connect the entire world for sports & nature experiences.