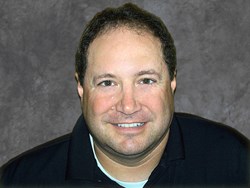 Investing in e-procurement software alone won't cut it. The process of purchasing high-volume items is part of a complex set of interlocking activities.
Dallas, TX (PRWEB) January 14, 2014
When companies automate the buying process by investing in e-procurement and asset management solutions, it's key that they are fully integrated through the whole buying process. Otherwise, they never achieve the end goal: Organizational visibility that enables maximum efficiency and, in the end, greater revenue.
To achieve maximum command visibility, you have to ensure the various processes work together. The types of purchasing activities can vary tremendously, as each has different requirements for automation. It's critical to have a fully integrated solution that can expand as needed.
Timothy D. Garcia, founder and CEO of Apptricity, provider of mobile enterprise software solutions, has identified five tips to help organizations automate the buying processes:
1. Choose the right e-procurement software. The purchasing of items such as materials, supplies and hardware is typically ongoing in a company. The process requires many repetitive activities and often involves high volumes to be purchased.
"Purchases typically involve juggling various documents, including purchase orders, invoices and contracts," said Garcia. "Automating the handling of these documents will make the company run more efficiently. The ideal way to accomplish this automation is with e-procurement software."
2. Integration with other solutions is key. "Investing in e-procurement software alone won't cut it," said Garcia. "The process of purchasing high-volume items is part of a complex set of interlocking activities. Companies often need to track factors as diverse as the shelf life of products, the use of supplies and the physical locations of millions of items."
It's important to be able to integrate each software platform with a variety of other applications, including supply chain management, transportation management, inventory management and invoice management. The more integrated these applications, the more visibility you will have.
3. Track everything. Another key purchasing activity is the purchase of capital equipment, vehicles, fixed assets and the like. These purchases typically involve lower volumes of more expensive items. They introduce an entirely new set of factors to track.
"The most basic of these factors are cost, depreciation, warranties, maintenance and repairs," says Garcia. "But it's critical to track and analyze a number of more complex factors, including purchasing processes, maintaining supplier relationships, budgeting, usage patterns and productivity of the assets. Purely physical factors like location, storage and theft protection also require tracking."
4. Link asset management to transportation, warehouse management. "When handling large-item purchasing, integration with other processes and applications is crucial," says Garcia. "The most important ones are fixed asset management, transportation management and warehouse management."
5. Coordinate with general business automation systems. "It's imperative that all types of business process management applications run smoothly with the general business automation systems already in place," says Garcia. "These include enterprise resource planning (ERP) and general ledger software. They also need to integrate with various methods of keeping track of items, large and small, including barcode and other scanning systems."
About Apptricity
Apptricity Corporation provides mission-critical supply chain management and integrated finance solutions to Fortune 500 companies, small and midsize enterprises and government organizations across the globe. Apptricity software and solutions mobilize any enterprise with unprecedented levels of real-time information and business intelligence so management has visibility into every action and transaction within the enterprise and among its partners, customers and suppliers. Jetstream, our revolutionary platform, enhances legacy enterprise applications and extends the value of information technology investments. Apptricity Jetstream, Apptricity Smartfleet and Apptricity's other applications address the universal objectives of business, government and the military with accelerated business processes and command visibility. For more information, visit http://www.apptricity.com.