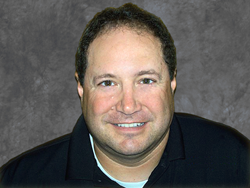 There's always going to be an overzealous provider willing to oversell in order to make the sale. Research is vital.
Dallas, TX (PRWEB) May 07, 2014
When choosing an ERP vendor, companies need to keep potential pitfalls in mind before making a final decision. Those pitfalls run the gamut, from botched implementation to hidden software upgrade fees and lack of support services. Effective implementation of a quality ERP system into an organization's supply chain management software is crucial. Selecting the wrong vendor can be catastrophic. Unfortunately, far too often vendors trick organizations into choosing their services through empty promises and false guarantees.
Timothy D. Garcia, founder and CEO of Apptricity, provider of mobile enterprise software solutions, describes the top three empty promises ERP vendors make to close the deal:
1. Implementation Will Be Fast. "ERP solutions are complicated and can be difficult to properly set up," said Garcia. "Many ERP vendors promise to get the software up and running quickly, even when they know it will take some time. If they have a strong history of deploying ERP software in similar environments on time and on budget, they are probably a winner. If not, the buyer should consider moving on."
2. This Is Exactly What You Need. "It's a well-known fact that ERP software is expansive and typically expensive," says Garcia. "ERP vendors sometimes use that to their advantage by padding charges and selling software and accompanying hardware that companies don't need. If they force tools that do not fit the company's business, they might be trying to lock the organization into a contract and a long-term revenue stream that benefits only them."
3. We Can Do That. "ERP vendors sometimes promise a functionality they don't actually offer or have the capability to accomplish," says Garcia. "Usually the client is knee-deep in the software implementation process before they find out the system isn't capable of doing everything that was initially guaranteed. There's always going to be an overzealous provider willing to oversell in order to make the sale. Research is vital, particularly in a situation where you are intending to partner with someone long term."
To learn more about Apptricity's expense management, invoice management, asset management or other ERP solutions, please contact an Apptricity representative at 214-596-0601.
About Apptricity
Apptricity Corporation provides mission-critical supply chain management and integrated finance solutions to Fortune 500 companies, small and midsize enterprises and government organizations across the globe. Apptricity software and solutions mobilize any enterprise with unprecedented levels of real-time information and business intelligence so management has visibility into every action and transaction within the enterprise and among its partners, customers and suppliers. Jetstream, our revolutionary platform, enhances legacy enterprise applications and extends the value of information technology investments. Apptricity Jetstream, Apptricity Smartfleet and Apptricity's other applications address the universal objectives of business, government and the military with accelerated business processes and command visibility. For more information, visit http://www.apptricity.com.