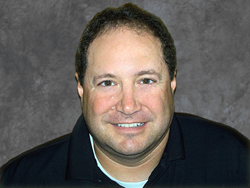 Freeing up wasted time with automated expense management will enhance employees' overall performance and job satisfaction.
Dallas, TX (PRWEB) April 30, 2014
Expense management software is gaining ground as companies find efficiencies in moving away from spreadsheets and stacks of stapled receipts and toward letting software to do the work. Convenience is one of many reasons for the surge in automation. Another big one is the savings they can be realized by regaining control of travel and entertainment spending, often a significant portion of the overall enterprise budget.
Timothy D. Garcia, founder and CEO of Apptricity, provider of mobile enterprise software solutions, has outlined three ways automated travel and expense management software can help companies gain efficiency and savings:
1. Better deals. "Automated expense management solutions give employees access to far more reliable expense reporting while providing employers the ability to easily analyze data related to indirect spending," Garcia said. "Businesses are then in a better position to forecast expenses in various categories and negotiate better rates and deals from vendors."
2. Reduce distractions. "Traveling employees generally have enough on their minds," Garcia said. "Removing the burden of tracking receipts and keying expense reports after long trips not only helps improve their quality of life, but keeps their attention squarely on the main goal: generating revenue. Automating can also lead to faster reimbursement checks. Frequent travelers are typically some of the most time-constrained employees. Freeing up wasted time with automated expense management, especially mobile expense management, will enhance their overall performance and job satisfaction."
3. Enforce compliance. "New federal regulations make compliance a must, but expense management software takes compliance a step further by assisting in enforcing a company's internal policies," Garcia said. "Detailed customization to suit your company's expense reporting policies can eliminate a lot of unnecessary stress down the road. Having software in place that can identify out-of-compliance expenses at the beginning of the process beats dealing with a problem months after an expense report is filed and approved."
Automation reduces all the tedious paperwork and enhances productivity, flexibility and accuracy. Whether there's a need for expense reporting on-the-go, web-based approvals or receipt-free filing, technology has what companies need to accelerate productivity and bring expense management up to modern standards.
To learn more about Apptricity Expense Management solutions, please contact an Apptricity representative at 214-596-0601.
About Apptricity
Apptricity Corporation provides mission-critical supply chain management and integrated finance solutions to Fortune 500 companies, small and midsize enterprises and government organizations across the globe. Apptricity software and solutions mobilize any enterprise with unprecedented levels of real-time information and business intelligence so management has visibility into every action and transaction within the enterprise and among its partners, customers and suppliers. Jetstream, our revolutionary platform, enhances legacy enterprise applications and extends the value of information technology investments. Apptricity Jetstream, Apptricity Smartfleet and Apptricity's other applications address the universal objectives of business, government and the military with accelerated business processes and command visibility. For more information, visit http://www.apptricity.com.