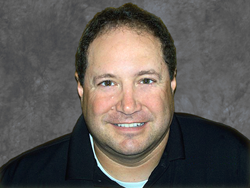 Apptricity's multi-tiered Expense Management solution is fully customizable and is tailored specifically for each client.
Dallas, TX (PRWEB) June 05, 2014
As IBM phases out its Global Expense Reporting Solutions (GERS), Apptricity Corp. today urged IBM customers to shop around for a superior alternative that provides greater flexibility and ease of integration.
IBM customers already have seen new updates and customer support for the platform drying up. With its recent announcement, IBM referred customers to a specific travel-and-expense vendor. However, Apptricity says those IBM customers should not restrict themselves to rigid, single-tier products and instead consider all options before making a decision.
Competing options also have only limited capabilities for mobile users, while Apptricity Expense Management has been fully functional on all mobile platforms from its inception. Especially in today's always-on-the-go business environment, mobility should be a critical consideration.
"Apptricity's multi-tiered Expense Management solution is fully customizable and is tailored specifically for each client," said Tim Garcia, founder and CEO of Apptricity. "Customer service is our top priority. Each account has a personal representative with a full understanding of each client's deployment needs.
"We are dedicated to helping IBM customers effectively and efficiently make the transition. Once transitioned, our platform offers superior flexibility in a unique environment that works seamlessly with different databases."
To ease the transition from IBM, companies need a scalable expense management solution that will interface with their existing travel agency and ERP systems. Apptricity's solutions easily integrate with all major bank cards and all discount loyalty programs, no matter which airline, hotel or rental car service.
Apptricity lets users shop around for the lowest prices and book reservations immediately. Some vendors integrate with only one travel agent group, which can delay updates and cost opportunities to save money.
Expense automation reduces tedious paperwork and enhances productivity, flexibility and accuracy. Whether there is a need for expense reporting on-the-go, web-based approvals or receipt-free filing, Apptricity has what companies need to accelerate productivity and ease the pain of transitioning.
To learn more about Apptricity Expense Management solutions, please contact an Apptricity representative at 214-596-0601.
About Apptricity
Apptricity Corporation provides mission-critical supply chain management and integrated finance solutions to Fortune 500 companies, small and midsize enterprises and government organizations across the globe. Apptricity software and solutions mobilize any enterprise with unprecedented levels of real-time information and business intelligence so management has visibility into every action and transaction within the enterprise and among its partners, customers and suppliers. Jetstream, our revolutionary platform, enhances legacy enterprise applications and extends the value of information technology investments. Apptricity Jetstream, Apptricity Smartfleet and Apptricity's other applications address the universal objectives of business, government and the military with accelerated business processes and command visibility. For more information, visit http://www.apptricity.com.