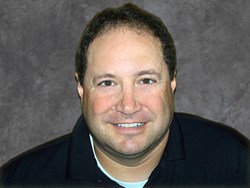 Dallas, TX (PRWEB) January 08, 2014
The best-in-class field service companies strategically set goals and strive toward attaining them, year by year. What are the key steps in accomplishing those goals?
Tim Garcia, founder and CEO of Apptricity, provider of the Jetstream suite of mobile supply chain, e-procurement and financial productivity solutions, identifies four actions companies need to take in order to strengthen their business.
1. Hire the right people. "It's critical to hire and retain top talent," said Garcia. Someone once said one great resource can do the work of three who are mediocre. If that's true, everyone is looking for the same rock star talent to help propel his business forward. "Find those top performers and keep them happy at work."
2. Engage customers. The latest business strategy trend is to focus on account planning from the point of view of service, according to The Service Council. "Customer engagement plans and mapping the customer journey are highly important," Garcia said. "Many organizations have silos of information not adequately shared or communicated as a prospect moves through the stages of a sales opportunity."
3. Reevaluate the customer lifecycle. A quality customer engagement plan requires creating proactive touch points and execution points relative to your customer. "Get to know the customer well enough to project needs and drive awareness of services or products that will meet their changing needs," said Garcia. "Then, you must earn and keep their business. But this is virtually impossible to execute if your engagement with the customer is always reactive to their inquiries, their calls or their needs."
To truly be of value to a customer, service companies must be engaged at all times. Critical customer challenges include involving the entire organization, mapping for multinational organizations and standardizing business processes.
4. Invest in enterprise software. Investing in field service management technology like Apptricity's Smartfleet Field Services solution can expedite service, ensure on-time deliveries and keep customers happy. Smartfleet extends Apptricity Jetstream's enterprise solutions for work order, asset management, inventory and warehouse management into the field. Accessible on virtually any mobile device, Smartfleet makes everything in the field work more efficiently. Real-time information is available to the dispatcher, the field service engineer and even upper management. With Smartfleet Field Services, truck rolls are significantly reduced, lost equipment is no longer an issue and operations become measurably more effective and efficient.
To learn more about Apptricity Jetstream or the company's fleet management software, Smartfleet Field Services, please contact an Apptricity representative at 214-596-0601.
About Apptricity
Apptricity Corporation provides mission-critical supply chain management and integrated finance solutions to Fortune 500 companies, small and midsize enterprises and government organizations across the globe. Apptricity software and solutions mobilize any enterprise with unprecedented levels of real-time information and business intelligence so management has visibility into every action and transaction within the enterprise and among its partners, customers and suppliers. Jetstream, our revolutionary platform, enhances legacy enterprise applications and extends the value of information technology investments. Apptricity Jetstream, Apptricity Smartfleet and Apptricity's other applications address the universal objectives of business, government and the military with accelerated business processes and command visibility. For more information, visit http://www.apptricity.com.