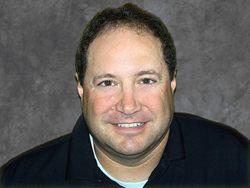 Automated invoice management software takes those many different forms of received invoices from suppliers and consolidates everything into a single, streamlined system.
Dallas, TX (PRWEB) June 11, 2014
Invoice management software is quickly becoming more prevalent as companies find that dealing with a large numbers of suppliers can get so complicated that automated systems are a necessity to stay in control. Part of the challenge is matching suppliers and purchasers with corporate policies. The other hurdle involves handling large volumes and varieties of documents and order forms. In either case, attempting to handle the processes and papers manually is a recipe for failure.
Timothy D. Garcia, founder and CEO of Apptricity, a provider of mobile enterprise software solutions, today released guidelines detailing the three ways invoice management automation software can help companies stay organized and in control:
1. From automated pre-approval to automated invoicing. "Requisition and order management software can organize and automate the pre-approval and invoicing processes for a company's procurement needs," said Garcia. "Once the request is approved, the requisition automatically turns into a purchase order and is then sent to the vendor. Among other things, this eliminates a number of manual steps, which saves time and reduces errors."
2. Consolidation into a single, streamlined system. "The process of handling purchase documents can be complicated, as suppliers send invoices in a variety of forms," said Garcia. "Automated invoice management software takes those many different forms of received invoices from suppliers and consolidates everything into a single, streamlined system by using optical character recognition (OCR) or other methods to extract the relevant information."
3. It's all about visibility. "With the right kind of automation software, companies can set up portals for select trusted suppliers to serve themselves, saving time and money for the company as they maintain control of the entire process," said Garcia. "This will let suppliers submit invoices online and monitor the payment status so there's no need for unnecessary communication between the two parties. These systems also let employees see which orders are open or have been shipped, and when certain productions will be available for order."
Invoice management systems might work as a standalone application, or might be part of a larger e-procurement system. In either case, it's a mandatory tool for those who want to stay in control of their purchasing process.
To learn more about Apptricity's expense management, invoice management, asset management or other enterprise software solutions, please contact an Apptricity representative at 214-596-0601.
About Apptricity
Apptricity Corporation provides mission-critical supply chain management and integrated finance solutions to Fortune 500 companies, small and midsize enterprises and government organizations across the globe. Apptricity software and solutions mobilize any enterprise with unprecedented levels of real-time information and business intelligence so management has visibility into every action and transaction within the enterprise and among its partners, customers and suppliers. Jetstream, our revolutionary platform, enhances legacy enterprise applications and extends the value of information technology investments. Apptricity Jetstream, Apptricity Smartfleet and Apptricity's other applications address the universal objectives of business, government and the military with accelerated business processes and command visibility. For more information, visit http://www.apptricity.com.