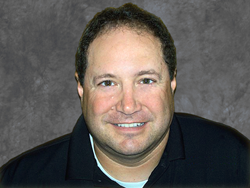 Paper or semi-automated expense reporting systems can cost companies millions of hours in lost productivity.
Dallas, TX (PRWEB) July 10, 2014
When it comes to company cash flow, few things are more impactful than business travel expenses. Unfortunately, it's also one of the hardest business processes to track accurately – let alone in a timely fashion.
Busy employees and briefcases stuffed with paper receipts can mean big trouble for those companies still using paper-based expense reporting systems. However, switching to an automated expense management solution can turn the tables and put companies back in charge of expenses.
Timothy D. Garcia, founder and CEO of Apptricity, provider of mobile enterprise software solutions, describes the top three ways that using an automated expense management solution can remove the guesswork from expense reporting.
1. How much did that really cost? "Even the most ethical, price-conscious of employees can inadvertently end up spending more money than necessary if they are not provided with a realistic travel policy and the proper accountability tools," said Garcia. "In reality, having these proper expense management tools can help responsible business travelers to live up their own high standards by providing them with easy-to-use online travel and expense-recording and filling software."
2. Where is that receipt? "Frequent business travelers know all too well the struggles of trying to keep track of paper receipts while on the go," said Garcia. "This can lead employees to begin estimating how much they spent in various categories. Providing them with a quick and easy automated T&E solution can help them keep track of various transactions and save time and the inevitable stress of having to hold on to paper receipts."
3. Does this really need to be reported? "Paper or semi-automated expense reporting systems can cost companies millions of hours in lost productivity," said Garcia. "Employees grow tired of the process and accountants are left trying to untangle an uncontrollable mess. This lack of visibility results in the loss of an undeterminable amount of business assets. The savings that companies will experience with an automated expense management system will quickly exceed the cost of the system."
To learn more about Apptricity's travel and expense management software, please contact an Apptricity representative at 214-596-0601.
About Apptricity
Apptricity Corporation provides mission-critical supply chain management and integrated finance solutions to Fortune 500 companies, small and midsize enterprises and government organizations across the globe. Apptricity software and solutions mobilize any enterprise with unprecedented levels of real-time information and business intelligence so management has visibility into every action and transaction within the enterprise and among its partners, customers and suppliers. Jetstream, our revolutionary platform, enhances legacy enterprise applications and extends the value of information technology investments. Apptricity Jetstream, Apptricity Smartfleet and Apptricity's other applications address the universal objectives of business, government and the military with accelerated business processes and command visibility. For more information, visit http://www.apptricity.com.