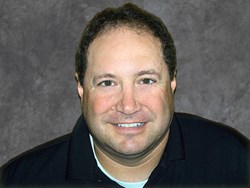 Data generated by, and analyzed with the help of quality supply chain management systems can empower a retailer to make smart decisions that will ultimately determine the health of their profit margins.
Dallas, TX (PRWEB) February 18, 2014
Retailers with the most efficient, transparent and dexterous supply chains overwhelmingly do better in terms of both costs and revenue gained in comparison to competitors. The 2013 Global Supply Chain Management System Survey says retailers with elite-performing supply chains turn over their inventory up to 15 times per year, while those with the poorest-performing supply chains turn over their inventories as few as four times.
Timothy D. Garcia, founder and CEO of Apptricity, provider of mobile enterprise software solutions, has outlined three suggestions for how retailers can gain and maintain a competitive advantage through quality supply chain management applications.
1. Impose transparency. "Having the ability to look deep into your supply chain helps fight creeping costs and eliminate small but costly inefficiencies," said Garcia. "That allows retailers to keep their products within reach of their targeted customers without sacrificing profit margins. Many companies struggle to capture, track and analyze all of their organizational data, including point-of-sale stats about the products being sold and the customers buying them, transportation and warehouse operations data, marketing and sales numbers, and procurement cost data. However, top-performing retailers have a handle on hundreds of data points generated within their own company as well as that of their suppliers. That degree of data transparency allows retailers to drill down on issues that can and often do drive cost creep, declining quality or both."
2. Improve Dexterity. "In the rush to produce or procure goods made far more cheaply in other countries, plenty of North American and European retailers have sacrificed dexterity," says Garcia. "Long supply chains by their very nature reduce retailers' dexterity. There's no easy fix, but maintaining multiple sources of supply provides price negotiation leverage and reduces corporate risk. Shortening supply chains can increase corporate dexterity in some cases by creating alternate transportation paths and lower costs."
3. Increase Micro-Efficiency. "The traditional approach in which a manufacturer waits to amass a huge supply of goods before shipping them all to a retailer in one big order is not the most efficient method," says Garcia. "This is especially true if there's a wide range of products with varied price points included in the order. It may not make sense to rush a small delivery of low price/low margin items. But getting a small batch of higher-priced/higher margin products to the retailer quickly can push that retailer several steps ahead of the competition in sales, profit margin and brand image."
To address the above objectives, retailers need to use state-of-the-art information and supply chain management systems effectively. Data generated by, and analyzed with the help of such systems can empower a retailer to make smart decisions that will ultimately determine the health of their profit margins.
To learn more about Apptricity's supply chain management software solutions, please contact an Apptricity representative at 214-596-0601.
About Apptricity
Apptricity Corporation provides mission-critical supply chain management and integrated finance solutions to Fortune 500 companies, small and midsize enterprises and government organizations across the globe. Apptricity software and solutions mobilize any enterprise with unprecedented levels of real-time information and business intelligence so management has visibility into every action and transaction within the enterprise and among its partners, customers and suppliers. Jetstream, our revolutionary platform, enhances legacy enterprise applications and extends the value of information technology investments. Apptricity Jetstream, Apptricity Smartfleet and Apptricity's other applications address the universal objectives of business, government and the military with accelerated business processes and command visibility. For more information, visit http://www.apptricity.com.