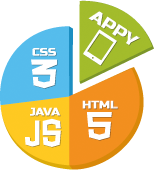 New York (PRWEB) September 12, 2014
Appy Pie adds In-Game Purchase & Leader Board Features to its popular Game Builder, allowing customers without any programming experience to purchase in-game goods like bonus game levels, new characters, bonus lives etc. as well integrate leaderboard with which the players of game can know where they rank within the game's community.
Appy Pie's Game Builder using HTML5 & JS to create these mobile games so they are cross platform compatible and the games are built on one of the best open source game engine, Game Closure DevKit. One of the biggest draws of Game Builder is that it allows designers to bring their mobile games to life in three quick steps.
First, they select a game type out of a list of genres and give it a name. After that, the designer can customize the game with personal photographics, graphics, or other images.
Finally, the game is submitted to the App Store or Google Play for approval. Games created through Game Builder are, by nature, cross platform compatible since they're HTML5-powered.
Designers who opt for Appy Pie's approach can also monetize their games by via iAds and AdMob, while depending on the services required, costs range from free to $33 per month. 
Previously, for its Game Builder Appy Pie took to Crowd funding and raised $10,000 on Kickstarter and Open Beta Version of Its Cloud Based DIY Game Builder was released in January.
About Appy Pie:
Appy Pie is trademark of Appy Pie Inc that allows anyone with no technical knowledge to create Mobile Apps & Games. Nothing to download or install, no programming required, just drag & drop. Appy Pie was launched in first quarter of year 2013 & at this point more than 19,000 apps have passed through their doors.
For further details, visit http://www.appypie.com/