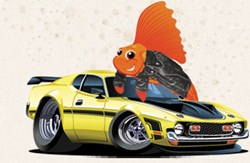 Cambridge, MA (PRWEB) October 21, 2013
RoadFish.com announced three reasons to use Aprendelo.com for any Spanish-educated needs. This announcement was released following the October 19th Fox News article entitled "Harvard Hosts Center for Study of Spanish in the U.S.". The article revealed the launch of a Harvard-based observatory of sorts, devoting time and energy to Hispanic heritage and Culture, including the Spanish language. The development of a center marks the continuing trend of greater Hispanic populations in the United States, necessitating the growth of individuals able to speak the Spanish language. Though many resources exist to help individuals learn Spanish, Aprendelo.com offers a wide variety of resources and information pages designed to fit a large range of needs.
The Fox News article revealed the launch of a Harvard-based observatory designed to track trends in the Hispanic culture in the United States. The observatory was created to fill a need for the study of Hispanic culture and individuals in the United States, tracking trends in schools, language, the media, from a sociological viewpoint.
As Americans can clearly see, the Spanish language and Hispanic cultures continue to grow in the United States, necessitating an increased literacy in Spanish. Aprendelo.com, a Spanish education site, provides resources to help individuals learn things in all areas in the Spanish language. Provided below are RoadFish.com's three reasons to take advantage of this resource:
1. The site offers a straightforward layout to deliver ease of use, while many other sites require personal information before providing course or program information.
2. The site offers a comparison tool, allowing users to compare what different programs and courses have to offer in order to choose a program that best fits an individual's needs. As seen here, it includes tools to compare online courses in Spanish.
3. Aprendelo.com is designed with novices in mind, offering clear descriptions of degree programs, as well as distinct categories separating programs and schools. Users can more readily identify their areas of interest using the site's system.
Fox News is a national news syndicate, and boasts a segment devoted to the Hispanic community, called Fox News Latino. Fox News Latino offers the same news and articles as mainstream Fox News, with a Hispanic viewpoint.
RoadFish.com offered Aprendelo.com as the top Spanish Education website. Aprendelo.com is an online Spanish education resource, providing users with a single platform detailing numerous educational opportunities and options, both for those who are interested in learning the language, and for those who are familiar with the language and require courses taught in Spanish. Due to its simple design and clear layout, Aprendelo.com is a prime candidate for individuals seeking a Spanish-language education. It provides numerous resources for Spanish education, including comparison tools and directories, setting itself apart as a consistently useful Spanish-language resource.
About RoadFish.com:
RoadFish.com is an online men's magazine. The magazine places an emphasis on lifestyle and education articles, providing news and advice for men.