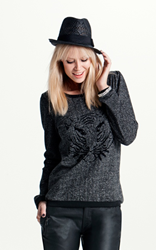 We're extremely happy to be offering an Affiliate Program, especially since we strongly believe in marketing collaborations with the bloggers community.
Toronto, Canada (PRWEB) March 18, 2014
The unique mommy style clothing store, Apricot Collection, has recently launched its new Affiliate Program.
The commission rate on all products to those joining Apricot Collection's Affiliate Program, is ranging from 7% to 12%. Apricot Collection also offers $15 for every $100 earned.
Members of their affiliate program have access to a variety of links (banners, text and various pictures) that can be used to promote all of their products, anywhere on a blog/personal website.
Program applications are reviewed within 72 hours; once accepted, the affiliates can start promoting Apricot Collection by posting ads, banners, or links.
As a thank you, Apricot Collection is giving away $25 Gift Cards to use anywhere on their website to new approved members.
To apply for becoming an affiliate and start enjoying the perks, please click here: http://bit.ly/1am4jMA.
About Apricot Collection:
Apricot Collection was founded by Michelle Herscu in late 2012. She is a mom of two adorable kids, who is not willing to compromise her personal style no matter where she goes. After years of looking for cuts and styles to fit and compliment her figure, she decided to start her own online clothing store for busy women and moms like her who are looking for pieces that are more unique and interesting with a "boutique" feeling to them.