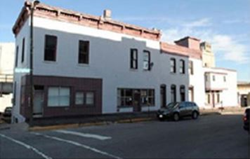 Aurora, IL (PRWEB) April 08, 2014
Upcoming online auction events hosted by real estate marketing firm Micoley.com offer buyers the unique opportunity to land attractive properties in a variety of places throughout the United States. The April 26 online auction event does just that, with over 100 properties featured in Arkansas, Florida, Illinois, Indiana, Michigan, Minnesota, Missouri, Mississippi, Nebraska, Ohio, South Carolina, and Wisconsin. Whether looking for commercial or residential, multi-family or vacant land, the spread offers a wide variety of options for anyone seeking to diversify their portfolio in April.
In particular, Illinois is buzzing with lots of activity from over 50 properties being available in the state alone. One such property is in Aurora at 27-37 LaSalle Street. The LaSalle Street property features a downtown building in the Central Business District, boasting 3,844 square feet. This property is an ideal spot for retail or office space, especially since the location is nearby City Hall, the local casino, and the metro. Any enterprising investor might see money on the table with the huge upside in such a spot, which also has multiple store fronts and 3 apartments upstairs. The LaSalle Street property is listed at $45,000 with an opening bid of $25,000, if no offer is received before the auction.
Another investment opportunity guaranteed to attract significant attention is the two-for-one in Oakland, Nebraska at 909 Highway 32. This gas station/convenience store deal is in a high traffic location, is well-maintained, in good condition, and boasts 2.79 acres with a 3,158 square foot building. Inside the convenience store itself, a walk-in cooler, small kitchen area, and two seating areas for customers provide opportunities to make the location a go-to spot for travels and the Oakland community. Additionally, two large canopies covering the gas pumps and several underground fuel storage tanks round out the spot's impressive offerings. The property is up for auction with an opening bid of $145,000, if no offers are made on the list price of $245,000 beforehand.
Both of these properties have motivated, high-energy sellers entertaining early bids, meaning that although both go up for auction on April 26, they may very well have been sold before that date arrives. Potential buyers would be well advised to begin researching as soon as possible if these properties pique their interest. Indeed, the LaSalle Street and Highway 32 properties, along with the full spread of offerings which also include residential homes and vacant land can be viewed by visiting micoley.com.
Interested parties should visit micoley.com to find photos and details about the property, or by visiting in person and performing an inspection on side, which is highly recommended. 1-866-371-3619 is Micoley.com's information line. Additionally, Micoley.com features a live chat service through which questions can be answered.
About Micoley.com:
Green Bay, Wisconsin-based Micoley.com is an online real estate marketing firm specializing in project focused auction bank-owned properties throughout the United States. The Micoley.com approach to real estate marketing tailors each auction plan to the client's individual needs. The site is constantly being updated for the benefit of buyers, as large scale auction events are held monthly, and new properties are added daily. Broker Firm: Micoley.com LLC #481.011994. Broker: Robert Stone #471.015845. Broker: Daniel Wortman #0970747