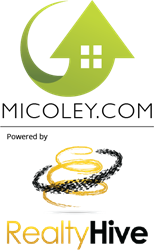 Milwaukee, WI (PRWEB) March 23, 2017
Micoley.com, powered by RealtyHive takes a unique approach to selling land, and makes it easier than ever for buyers and sellers to connect, and find the right price. By accepting early offers, and helping to bring about active negotiations between sellers and bidders, these auctions are very exciting to watch, not just for buyers and sellers, but for Micoley staff as well.
"It's great to see the variety of opportunities in our April event. I am very interested to see what these pieces of properties will turn into. Being the prime time of the year for land sales, I know that these opportunities won't last long," says Wade T. Micoley, Founder & CEO of Micoley.com, powered by RealtyHive.
Here are some details about a few of these properties:
#1 - 560 +/- Acres off of Squires Rd in Northwestern, WI (Sawyer County)
Ideal for any hunter, this prime piece of land is hard to come by. The property is wooded with some timber and has multiple parcels. Included is a small shack that can be used as a hunting shack, a shelter, or a bunkhouse.
Sawyer County is a great place to own a piece of property whether it be hunting land, a single family residence, or even a business. Between fishing, hunting, ATVing, and multiple other recreational activities the opportunities to enjoy yourself are endless.
#2 - 72.10 +/- Acres off of Fire Monument Rd in Hinckley, MN (Pine County)
With two parcels, 51.60 Acres is zoned commercial and 20.5 +/- Acres is zoned residential. These parcels are located just off of State Hwy 48 in Hinckley, MN and are in close proximity to restaurants, interstate access, and more. Utilities for both parcels include electricity, gas, and telephone. The property generates a yearly rental income from a flea market.
Pine County is located between the Twin Cities and the Twin Ports. The county is known for the small town atmosphere that still has access to big city amenities. The activities are endless with the lakes, rivers, forests, and parks that are offered. Whether you were to make this your year round or vacation spot, Pine County is a great location to be.
The auction is scheduled to take place online, Wednesday, April 26th, 2017 from 10:00 a.m. - 4:00 p.m. CDT. For additional land opportunities or more information, please visit http://www.micoley.com or call 866-371-3619. Micoley.com is always available, at any point to assist.
About Micoley.com, powered by RealtyHive:
Micoley.com, powered by RealtyHive has sold thousands of properties and continues to serve the real estate community in the banking, agency/brokerage, and private sectors. Thanks to the event marketing, which is highly customized by property and area, Micoley.com has satisfied clients and customers selling and purchasing all types of properties, from $1,500 lots to $25 billion banks. These programs generate maximum exposure on each property, and the stats speak for themselves. Micoley.com's auction-event marketing process has assisted clients all over the United States and the World.