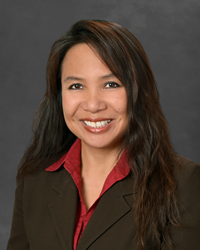 Los Angeles, CA (PRWEB) May 23, 2017
Attorney Toni Jaramilla, of A Professional Law Corporation, recently filed a complaint (Case No. BC660219) in the Superior Court of the State of California for the County of Los Angeles on behalf of Joyce Li against Independent Sports & Entertainment alleging gender discrimination in terms of equal pay and enforcement of company policies. According to court documents the defendant, a professional sports agency, allegedly discriminated, retaliated against and terminated the plaintiff in violation of the Fair Employment and Housing Act, Labor Code § 1197.5, and in violation of public policy.
The plaintiff worked in the sports industry for more than ten years and is experienced in working with NBA players. The complaint alleges that through her excellent work performance, the agency's basketball division broke records by negotiating more than $400 million in NBA player contracts. The plaintiff was key to saving the company's basketball division through her work with NBA all-star player, Dwight Howard, one of the agency's highest revenue-generating clients. However, according to court documents, the plaintiff was in essence performing duties of a sports agent, yet was not permitted to participate in fee splits or commissions like her male colleagues. Her yearly salary was also significantly less than her comparative male colleagues who received aggressive pay raises and large bonuses.
The plaintiff's complaints of unfair treatment were brought to the attention of top executives, including CEO Hank Ratner, and on December 22, 2016, she was terminated. Human Resources claimed that she was being terminated for "lack of clients," which, court documents allege, was untrue. At this point, the defendant allegedly had either terminated or forced all but one remaining female employee out of the Basketball Division and replaced them with male employees.
About Toni Jaramilla, A Professional Law Corporation
Toni Jaramilla is committed to achieving the best possible results for employees who have experienced problems in the workplace. Serving clients throughout Los Angeles, her focus is on achieving positive social change for workers. Through zealous and ethical advocacy, lawyers at the firm have built a reputation for excellence in the practice of employment and labor law. For more information, please call (310) 551-3020, or visit http://www.jaramilla.com. The office is located at 10100 Santa Monica Blvd., Suite 300, Los Angeles, CA 90067.
About the NALA™
The NALA offers small and medium-sized businesses effective ways to reach customers through new media. As a single-agency source, the NALA helps businesses flourish in their local community. The NALA's mission is to promote a business' relevant and newsworthy events and achievements, both online and through traditional media. For media inquiries, please call 805.650.6121, ext. 361.