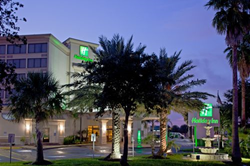 Our goal is to deliver the most profitable performance for our owners, and Aptech helps us do this.
Pittsburgh, PA (PRWEB) October 23, 2014
Aptech Computer Systems announced American Liberty Hospitality, Inc. will implement Aptech's Targetvue Enterprise Planning system in 22 properties. American Liberty operates Hilton, IHG, Choice, Wyndham and other brands and full-service independent resorts. The company also uses Aptech's Profitvue® and Webvue® Enterprise Accounting. Aptech is the leading provider of hospitality software for business intelligence, budgeting, and enterprise financial accounting. Click here for more on Aptech's products and services.
"American Liberty worked with Aptech to implement Profitvue and Webvue centralized back office accounting earlier this year. The systems and reporting are excellent. They enable our hotels to automatically upload property performance data and generate standardized reports for ownership entities and corporate analysis," said Robert Sponaugle, vice president and CFO for operations and development at American Liberty Hospitality. "We will integrate Targetvue for budgeting and forecasting for all properties in Q4 '14."
Targetvue is Aptech's hospitality-driven budgeting and forecasting solution. Aptech joined forces with PROPHIX to develop a totally new budgeting and forecasting application fully-integrated with its Profitvue accounting and Execuvue business intelligence systems. Targetvue eliminates the need to correct and recombine multiple spreadsheets for enterprise planning, consolidating, and reporting.
"We are installing Targetvue to integrate with Profitvue to create accurate, updated budgets during the year and to generate timely reporting for our ownership entities," Sponaugle said. "Targetvue budgeting and planning will let us compare performance against budget and create forecasts. Property data will move between Aptech's systems without intervention. Our goal is to deliver the most profitable performance for our owners, and Aptech helps us do this."
Aptech VP Jill Wilder said, "Targetvue will let American Liberty select the budget and forecast data it wants to modify as a plus or minus percent, dollar amount, or other measure to evaluate the change's impact on profitability. These 'what if' simulations will help managers see the best way to achieve forecast. Aptech's unique financial tools will give American Liberty an advantage over other management companies."
Targetvue will give American Liberty the ability to automatically send property managers and stakeholders links to their budgets. "Each of American Liberty's properties is unique with its own market factors, and utility costs," Wilder said. "Targetvue will be an excellent system to give property managers guidance on how to make plans and develop best practices that increase profitability."
About American Liberty Hospitality, Inc.
American Liberty Hospitality, Inc. has a three-decade track record of developing and operating hotels of its own and for others. The company offers hotel owners experienced, professional knowledge and a commitment to success - from the most challenging operational details and financial hurdles to a resourceful, proven sales and marketing strategic plan. ALH's team of professionals, many of whom have 20+years of tenure, is prepared to handle your project. Whether you own a hotel under construction, a conference center on a lake, or a hotel that needs a new perspective and a gentle nudge to start realizing your financial objectives, we stand poised to launch an innovative solution for your project. American Liberty Hospitality can confidently handle your hospitality management needs. For more information, go to http://www.amliberty.com.
About Aptech Computer Systems, Inc.
Aptech Computer Systems, Inc., based in Pittsburgh, Pennsylvania, is the only provider of a fully integrated enterprise accounting, business intelligence and planning ecosystem to the hospitality industry. All of its clients are companies like yours, which own or manage hotels. Its solutions help customers at both the corporate and property levels understand their financial and operational data for faster goal achievement.
The company is renowned for introducing business intelligence into the hotel industry, and offers a solid resource of hospitality professionals. Aptech is an IBM Software Value Plus partner and Premier Solution Provider.
Incorporated in 1970, Aptech's state-of-the-art back office, true business intelligence and enterprise planning solutions are 100% hotel specific. Solutions include Profitvue®, Execuvue®, Webvue® and Targetvue. Clients comprise over 3,200 properties - including large chains, multiple-property management companies and single-site hotels. Execuvue and Profitvue are registered to Aptech Computer Systems, Inc. All other trademarks are owned by their respective holders. For more information please visit http://www.aptech-inc.com.
Exchange ideas and connect with Aptech on Twitter, Facebook, and LinkedIn.