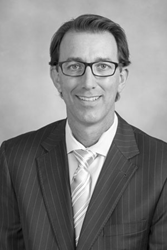 Our service-focused ethos has been the key to our success...
SAN DIEGO (PRWEB) August 16, 2018
Aptus Court Reporting announced today the opening of its Corporate Services Division based out of their San Diego corporate headquarters. This new division will expand the core Aptus offerings nationwide and will focus on creating new business relationships with corporations and in-house counsel across the country.
Spearheading the company's new launch is Jason Ferber, recently promoted to Director of Corporate Services. With over 20 years' experience in the legal industry working with law firms and corporations, Ferber is a seasoned professional ideally suited to oversee Aptus' business development activities within this new division.
"Aptus has always offered the highest quality service and product, so I am excited to introduce our team to corporations throughout the country. Our service-focused ethos has been the key to our success and will be the driver for expanding our products and services to corporations. The potential is tremendous and the outcome is a "win-win" for everyone," says Ferber.
"We are thrilled to have Jason expand his role with Aptus and apply his many years of relationship building, consultative selling and detailed attention to the building of business working directly with corporations. With his experience, I have no doubt he will excel in this new role," says Derek Berg, Aptus' President.
Since launching in San Diego in 2011, Aptus has expanded its market reach throughout California and beyond, with additional offices in San Francisco, Sacramento, Los Angeles, Irvine and Riverside. Combined with a number of recent key hires, the company continues to demonstrate a trajectory of growth and achievement.
About Aptus Court Reporting:
Aptus Court Reporting is a full-service court reporting firm headquartered in San Diego, CA. The company provides court reporting, videography, transcription, and trial support among its list of services. Its company focus is "connecting testimony and technology" for clients globally. With decades of combined experience in the litigation support industry, Aptus provides a one-stop solution for deposition and trial needs. For more information about Aptus Court Reporting, please visit https://aptuscr.com.