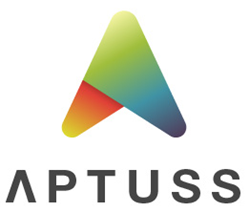 Aptuss, were able to achieve a difficult and ambitious implementation schedule.
London (PRWEB UK) 12 October 2015
Aptuss, a leading UK-based NetSuite solution provider and partner, announced today that UK audience insight technology company Lumi has adopted NetSuite's OneWorld business software to manage its global business from its UK headquarters. Implementation of NetSuite OneWorld was successfully completed on schedule and within budget.
Lumi is a young, dynamic company specialising in real-time conference and event management technology designed to help organisers manage participation in such events. The company is headquartered in London with European offices in Germany, France, Belgium and the Netherlands and global offices in USA, Australia, Hong Kong and South Africa.
Prior to the adoption of NetSuite OneWorld, each global subsidiary used its own software application for accounting and local management. Due to software limitations, these disparate solutions were unable to communicate with each other. This meant that the company was forced to use manual month-end accounting processes, and it took up to three weeks to consolidate monthly accounts. In addition, the nature of these solutions meant that it was impossible to consolidate information in real time, and company management were unable to obtain an overall picture of the business, except retrospectively. These limitations hindered Lumi's ability to make decisions quickly and to respond to rapidly changing business needs.
Since NetSuite OneWorld went live, Lumi management report that the situation has completely changed: they are now able to track operations throughout the world in real time. NetSuite OneWorld's global consolidation features provide senior management with an up-to-date overview of the business at any instant in time and also the ability to query, in real time, the underlying data. This ability to instantly review global information means that Lumi's senior executives are well placed to identify and evaluate new business opportunities and make informed decisions based on real, current and accurate information.
Significantly, it is now possible for Lumi to complete month-end processes within five working days, a 300 per cent improvement over the three weeks that it previously took. Internal processes are also much faster and more accurate, giving management an enhanced ability to control operations efficiently. The ability to access NetSuite from anywhere there is an Internet connection means that senior management can track their areas of responsibility from anywhere in the world, with access to the same information as they would have from the London headquarters.
Lumi faced two daunting challenges. Firstly, there was the need for each subsidiary to comply with the statutory accounting requirements of the countries they operate within, while the consolidated results needed to conform to UK requirements. Lumi recognised that this was always going to be a tall order, yet discovered that NetSuite's cloud-based solution incorporated sophisticated tools for ensuring compliance with global regulatory requirements, local tax regulations and reporting requirements. The other serious concern was the need to minimise disruption to the organisation and achieve a fast rollout of NetSuite to all the global offices. To that end, Lumi together with its implementation partner, Aptuss, were able to achieve a difficult and ambitious implementation schedule.
Lumi management reported that Aptuss clearly understood NetSuite, its features and how NetSuite could be applied to their business. In particular, Aptuss was able to quickly develop specific solutions that accurately met Lumi's business needs. Aptuss was aware of the need to meet an aggressive rollout timeline and, according to Lumi, remained laser-focused on the tasks in hand during the implementation process. Aptuss demonstrated professionalism and grace during the implementation, turning what could have been a stressful process into a pleasant experience. Additionally, Aptuss provided training for all Lumi staff at their local offices around the world. Lumi believes that any company looking at a NetSuite implementation should actively consider using Aptuss.
About Lumi - Lumi's interactive technology was first developed in Finland between 2005 and 2008 at around the time that smartphone technology started to take off. In 2008, the company was incorporated in London and started to commercialise its technology. Recognising the competitive nature of the business, Lumi focused on a set of patent-driven products. Initially, these products concentrated on market research for clients seeking mobile solutions. Subsequently, Lumi developed innovative software solutions that help organisers of major conferences, events and large meetings manage their events and monitor participation at different functions during these events. In 2015, Lumi launched 'Meetoo' (SaaS) App to revolutionise meetings through live polling and real-time messaging. It allows meeting participants to engage and interact within your meeting room or around the globe. Please visit the app-site: meetoo.io/ to find out more.
About Aptuss: Aptuss is a NetSuite partner based in London UK. Since 2010, its mission has been to help big and small organisations implement NetSuite software products. Aptuss' primary goal is to exceed customers' expectations and to provide them with a solution that meets their unique needs. Aptuss employs skilled NetSuite consultants who have in-depth knowledge of the product. These consultants help clients evaluate their software needs, recommend solutions and develop specific bespoke software solutions. Additionally, Aptuss offers clients a one-stop, start-to-finish implementation service. Aptuss consultants project manage every aspect of implementation to ensure that, on completion, the client has a fully functioning solution that meets their total needs. Other services include business mapping processes, testing, data migration services and security profiles.
About NetSuite: NetSuite is considered to be the leading SaaS-based business management software company. Currently, over 24,000 organisations use NetSuite as their core business software. NetSuite was established in 1998 when the Internet was still in its infancy and has grown to be the leading provider of cloud-based business management suites. Recognising that cloud-based SaaS solutions were the future of business software, NetSuite developed an outstanding platform of integrated business solutions that meet the entire needs of large, medium and small organisations. NetSuite OneWorld is designed to meet the business needs of global organisations, with core modules covering ERP, CRM, Global Ecommerce, Global Services Resource Planning and Global Business Intelligence. Additionally, NetSuite offers a whole ecosystem of SuiteApps that provide specialised software tools for specific business requirements.