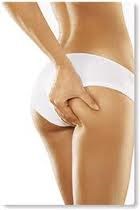 We use the power of water-jet technology to safey detach fat cells from their surrounding tissues.
Nashville, Tennessee (PRWEB) October 16, 2013
NuBody Concepts in Nashville and Memphis Tennessee is currently offering a buy 2 areas get 1 free offer for AquaLipo Liposuction procedures scheduled in October, 2013. This special offer is available for both men and women who are looking to remove fat from their body.
"We are excited to offer consumers this promotion especially as we approach the holidays. Holidays can be a very stressful time particularly for those who are entertaining family and friends they have not seen in a while. Many people want to look their best at holiday parties, for holiday photos and to kick off the new-year. We find many of our patients want to set new health goals and change the way they look as they plan ahead to the start of a new year. This special offer is only valid for our AquaLipo Liposuction procedure. Patients must book their procedure by the end of October to take advantage of our buy 2 areas, get 1 free special however the procedure itself can be done after October." says Dr. Trey Emerson, cosmetic doctor at NuBody Concepts.
The AquaLipo procedure is a form of liposuction however it uses the power of water to gently flush away the unwanted fat. Using water in NuBody Concepts' AquaLipo Liposuction procedure offers patients less bruising, less swelling and less down time than the traditional Liposuction procedures and techniques.
"We use the power of water-jet technology to safely detach fat cells from their surrounding tissues. Using water is much safer because it reduces the possible trauma to surrounding tissues including nerves, muscle, tissues, skin and blood vessels. Patients love our AquaLipo Liposuction procedure because there is minimal downtime. Other procedures require patients to take days off from work where as with our procedure patients can go back to work the next day, it's really no big deal" adds Emerson.
Patients can expect the entire AquaLipo Liposuction procedure to last between 30 – 45 minutes for each part of the body treated. There is no need for a hospital stay as patients can have this procedure right at NuBody Concepts' state of the art outpatient surgery center in either of their offices in Memphis or Nashville.
NuBody Concepts is licensed and insured and offers many other body enhancement procedures for men and women of all ages. In addition to the AquaLipo Liposuction procedure patents can also rely on NuBody Concepts for WaveSculpt Body Sculpting, enhancements to the breasts, buttocks, hands and face using NaturalFill as well as Botox and DOT Therapy for the face. Other patients have used NuBody Concepts for their hair replacement and tattoo removal needs as well.
Emerson states "All of our doctors are extremely talented when it comes to cosmetic enhancements and improving the way a man or woman looks. I am proud to say that we cater to each patient in achieving the look they desire. Each patient has very different reasons for seeking body enhancements. Some want to improve their self esteem while others want to look better for their spouse or significant other. We really customize each patient's body contouring procedure to achieve personalized results. We are truly cosmetic body artists!"
NuBody Concepts of Nashville is located at 1187 Old Hickory Blvd, Suite 200, Brentwood, TN 37027 and NuBody Concepts of Memphis is located at 2589 Appling Road, Suite 102, Memphis, TN 38133. For more information or to schedule a free consultation consumers are asked to visit online at http://www.nubodyconcepts.com or call NuBody Concepts in Memphis TN at 901-235-5753 or NuBody Concepts in Nashville TN at 615-229-5975.