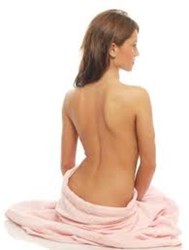 Men and women in Nashville and Memphis Tennessee are experiencing life changing results with our AquaLipo Liposuction procedure.
Memphis, Tennessee (PRWEB) October 30, 2013
NuBody Concepts in Memphis and Brentwood Tennessee launched their October AquaLipo Liposuction special earlier this month. Since launching their promotion several patients have booked their AquaLipo procedure and are raving about how they look and feel.
"Men and women in Nashville and Memphis Tennessee are experiencing life changing results with our AquaLipo Liposuction procedure. Patients are saying they feel young again and feel fit. Some are saying their new body look has enhanced their relationship with their spouse. We find that patients who may have self esteem issues tend to improve when they have the AquaLipo Liposuction procedure," says Dr. Trey Emerson, cosmetic doctor at NuBody Concepts.
The AquaLipo Liposuction procedure uses the power of water to gently flush away unwanted fat. Patients experience less bruising, swelling and downtime than a traditional liposuction procedure. The power of the water jet gently detaches the fat cells from their surrounding tissues. This limits the possibility of trauma to the skin, nerves, muscles and blood vessels.
The cosmetic doctors at NuBody Concepts notice a difference in their patients' overall morale after undergoing the AquaLipo Liposuction procedure. Emerson adds "It brings great satisfaction to our team of cosmetic doctors to see patients coming back for their follow up appointments with a smile on their face. Their entire aura has improved. Patients are reporting they are more productive day to day and they say they have a real zest for life."
NuBody Concepts has two offices in Tennessee one in Nashville and one in Memphis. Men and women can schedule a free consultation Monday - Friday to learn more about any of their body contouring procedures.
"Cosmetic enhancements for the breasts, thighs, stomach, hands, buttocks and face are all a very personal decision to make. Our offices offer a private environment for consultation and our knowledgeable staff can answer any and all questions consumers may have. We offer many testimonials both written and in video format on our website, nubodyconcepts.com," explains Emerson.
NuBody Concepts offers a variety of body contouring procedures in both their Memphis and Brentwood Tennessee cosmetic surgery centers including: Aqua Lipo Liposuction, Smartlipo, Natural Fill for Buttocks, Wavesculpt for Body Sculpting, Natural Fill for Hand Rejuvenation, Botox, DOT Therapy, NaturalFill for the face, NaturalFill for the breast and NeoGraft hair transplants.
For more information on body contouring procedures or to schedule a consultation please visit online at http://www.nubodyconcepts.com or call NuBody Concepts at either of their Tennessee locations at 615-229-5975 (Brentwood TN office) or 901-235-5753 (Memphis TN office.)