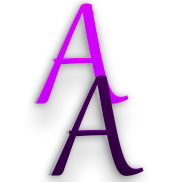 Austin, TX (PRWEB) August 05, 2014
Aquarius Age is revolutionizing the ancient art of psychic reading by tapping into today's modern technology. The result is a completely new experience in which the client has more control over who they work with and how they interact. In the past these services were primarily phone based and the client had little say in which expert provided assistance. Using the new Aquarius Age website the client can review psychics and choose their own path rather than having the service do it for them.
In addition to being able to learn more about each psychic before making a selection, Aquarius Age also allows users to choose from a number of contact option, including:

Video chat
Live text chat
Email
Phone call
The service utilizes an advanced contact system that opens up the lines of communications like never before. Aquarius Age psychics, astrologers, numerologists and tarot card readers are highly skilled at providing readings through any means that the client feels most comfortable using. The clairvoyants at Aquarius Age explain that no matter which contact method is chosen the client will receive a thorough, thoughtful reading just as they would over the phone or in-person.
The website contains detailed information on each of the services being offered, which range from dream analysis to past life readings. Aquarius Age is currently offering free accounts to anyone that registers through the new website. Account holders will also get a free 3-minute video chat psychic reading when they sign up.
To learn more about Aquarius Age readings or to view the new website, please visit: http://www.aquariusage.com/.
About Aquarius Age
Aquarius Age features a collection of talented psychics, clairvoyants, astrologers, numerologists, dream analysts and tarot card readers that tap into the psyche to provide insight on what the future may hold. Using a revolutionary database and advanced video chat system, visitors can select the professional of their choice and converse online via chat, email or phone.