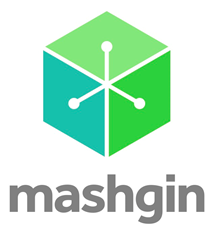 Together with Aramark, we're transforming the overall concession experience at the Travelers Championship and shaping the future of how fans can enjoy one of the best parts of being at an event – the food."
PALO ALTO, Calif. (PRWEB) June 24, 2021
Aramark, the leading food and beverage partner of the 2021 Travelers Championship, has partnered with Mashgin, the world's fastest, touchless self-checkout system, to safely bring golf fans back to the action with a touchless innovation that allow them to pay for concessions. This marks the first Travelers Championship event to include a fully automated fan experience powered by AI and computer vision. The Travelers Championship will be held June 21 – 27 at the TPC River Highlands in Cromwell, Connecticut and will feature many of the game's top players.
To provide a truly touchless payment system that helps to keep fans and employees safe during the tournament, Aramark is bringing Mashgin's Touchless Checkout System to its self-serve MKT experience to significantly decrease checkout friction and time spent waiting in line. By leveraging AI-powered computer vision, Mashgin's system visually identifies food and beverage items from virtually any angle and instantly rings them up in a single transaction — with zero need for customers to look for and scan barcodes. Fans simply place goods and items on the Mashgin kiosk's tray and complete the transaction using the digital payment of their choice.
Self-checkout transactions on Mashgin are as much as 400% faster than a typical cashier. Data collected from 12M+ Mashgin transactions also shows an increase in transaction throughput by 96% — resulting in more sales, revenue and happier customers. Mashgin has deployments in nearly 250 locations—soon to be 400 by the end of summer 2021, that span major convenience store chains, Fortune 500 companies, and more than 20 iconic sports stadiums.
"I love sports and I hate waiting in line," says Jack Hogan, Vice President of Partnerships at Mashgin. "Together with Aramark, we're transforming the overall concession experience at the Travelers Championship and shaping the future of how fans can enjoy one of the best parts of being at an event – the food."
The 2021 Travelers Championship will feature many of the game's top players, including the defending champion, reigning FedExCup champion, and current top-ranked player in the world, Dustin Johnson. The first and second rounds, as well as early coverage of the final two rounds, will be broadcast live on Golf Channel, and the third and fourth rounds will be broadcast live on CBS.
About Aramark
Aramark (NYSE: ARMK) proudly serves the world's leading educational institutions, Fortune 500 companies, world champion sports teams, prominent healthcare providers, iconic destinations and cultural attractions, and numerous municipalities in 19 countries around the world with food, facilities, and uniform services. Because our culture is rooted in service, our employees strive to do great things for each other, our partners, our communities, and our planet. Aramark has been named to DiversityInc's "Top 50 Companies for Diversity" list, the Forbes list of "America's Best Employers for Diversity," the HRC's "Best Places to Work for LGBTQ Equality" and scored 100% on the Disability Equality Index. Learn more at http://www.aramark.com and connect with us on Facebook, Twitter, and LinkedIn.
About Mashgin
Mashgin is the world's fastest self-checkout system powered by AI and computer vision. Consumers demand instant gratification. Mashgin's Touchless Checkout System eliminates consumer frustration while increasing revenue for retailers with checkout that is 4X faster than cashiers and traditional points-of-sale. There's no need to look for and scan bar codes: customers simply place their items on Mashgin's tray, pay electronically, and can be on their way in as little as 10 seconds.
Mashgin is the most vetted fully frictionless solution with deployments spanning convenience stores, corporate cafeterias, stadiums, hospitals, and airports. Mashgin has processed over 12M transactions and has deployments in nearly 250 locations that span major convenience store chains, Fortune 500 companies and 20+ iconic sports stadiums including the Denver Broncos, Kansas City Chiefs and Madison Square Garden. Founded in 2013 and headquartered in Palo Alto, California, Mashgin is a privately held company backed by Matrix Partners, Susa Ventures and Y Combinator. Follow Mashgin on Twitter and LinkedIn or learn more about Mashgin at http://www.mashgin.com.
All trademarks contained herein are the property of their respective owners.
-ENDS-