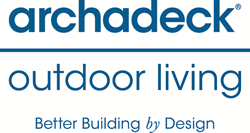 By producing a collection of high quality professional video assets, we're able to position our company as the leader in the industry and provide helpful resources to consumers on subjects related to the design and build industry. -Jody Wetherill
Richmond, VA (PRWEB) August 25, 2015
Jody Wetherill, Brand Marketing Manager for Archadeck Outdoor Living recently announced the addition of a video library on Archadeck.com to house the just produced collection of consumer informational and brand videos.
"Today, video plays a large role in the consumer education and selection process. Whether that's purchasing a pair of shoes or selecting a building contractor. Consumers have become accustomed to exploring multiple outlets to learn about a company and video ranks tops on that list," explained Jody Wetherill, Brand Marketing Manager for Archadeck Outdoor Living. "By producing a collection of high quality professional video assets, we're not only able to position our company and franchisees as the leaders in the industry, but provide helpful resources to consumers on a variety of subjects related to the design and build industry," Ms. Wetherill stated.
Shot in Denver, Colorado, and hosted by Jody Wetherill, the Archadeck team worked with Ben Wood, with Archadeck of the Foothills and Gary Sherping with Archadeck of Douglas County on the project. Mr. Wood and Mr. Sherping both identified several of their client's properties for the shoot and and after an extensive selection process, seven were selected for the project.
The company produced a 4-part episodic series called "Archadeck-The Substantial Difference", which chronicles the tear down and build of a custom Archadeck project. The series chronicles what you can expect when you work with Archadeck from the first design consultation to the final walk-through of the newly built project.
"The challenge was to identify a client's project where we could capture every part of the project on film as it was occurring," said Jody Wetherill. "We knew it would require multiple trips to Denver, Colorado for our Charlotte based production company, Double Entendre Pictures. With Ben's help, we were able to identify the build project and coordinate all of the moving parts and we couldn't be happier with the end result."
In addition to the series, the company produced a how to video on selecting the right contractor, an informational video on deck safety, and a video which explains Archadeck's business approach titled "Our Process."
The Archadeck videos can be found in the video library on the company's website, which can be found at Archadeck.com.
Archadeck Outdoor Living is North America's largest builder of custom-designed and built decks, screened porches, sunrooms, outdoor living rooms, outdoor kitchens and outdoor living structures. Qualified Remodeler and Remodeler Magazine consistently rank Archadeck at the top of their respective annual "Best" lists. Archadeck projects have graced the covers of Gardens, Decks and Patios and Decks & Backyard Projects. The company has been featured in articles in This Old House, Smart Money, Coastal Living, Better Homes & Gardens and Gardening & Deck Design, as well as on HGTV. Additional information can be viewed at http://www.archadeck.com.