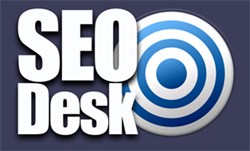 (PRWEB UK) 22 September 2013
Elco Construction, the highly regarded London design and construction company, is now proud to offer a complete design and construction service. The company has been able to provide clients with individual services in these fields but is now proud to be able to offer everything included within one package. This means that the company will sit down with clients prior to the design stage to plan what the client's needs from the construction project work. The company will assist at the planning stage and will take care of the construction process. The firm can also provide an investment service which highlights the properties that clients should be looking to buy into, in order to maximize their future return.
Since being founded, Elco Construction is proud to say that they have created some of the most stylish and prestigious house extensions North London has ever seen. The current economic climate is such that an increasing number of homeowners are deciding to stay put in their current home. This means that they are keen to maximize the amount of space that they have available, which is where the design skills of the company are put to good use.
Elco Construction aims to capture the spirit and essence of a family and property when designing and planning an extension. The company is responsible for some of the most charming and eye-catching loft conversions North London can boast. While Elco Construction is keen to provide stylish flourishes to conversion and extension work that they carry out, the primary focus is always on ensuring the reliability and functionality of the work. The company believes that they have a duty to provide fashion and functionality to their clients and this ethos shines through in their work.
The role of architects in a busy and vibrant city is about much more than just creating plans for an extension. There is often a need to meet with the existing designs and style of local property. Elco Construction has considerable experience in dealing with planning permission and local authorities. This has seen the company hailed as one of the most reliable residential architects London has to offer. No matter where the property in London is located, the company has the skill and experience to provide something that meets the expectations of local authorities while meeting the needs of the homeowner and their family.
About Elco Construction:
Elco Construction can provide a complete and comprehensive design and architectural service for all of their clients in London and beyond. The company provides support from the design and planning stage and can work on the project until completion. Whether a homeowner is seeking to increase the value of their property or to increase the amount of living space available, the company aims to provide every bit of support and guidance that they possibly can.