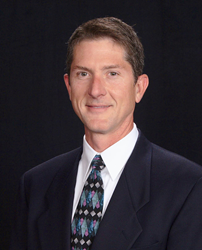 The addition of an architectural engineering expert to our growing staff is a wonderful compliment to our range of services.
San Diego, CA (PRWEB) September 08, 2014
Ivey Engineering, Inc., (IEI), a forensic analysis and expert witness firm, recently announced the addition of Linus Harth, an architectural engineering expert, to its team of consultants. Harth, a licensed architect and general contractor, is also a water intrusion expert and building envelope consultant.
As senior architect, Harth's responsibilities at IEI include architectural forensic investigation, analysis, reports and expert witness testimony. He also performs site inspections, testing, research and cost analysis.
Additional skills Harth will utilize include investigating building envelopes, roofing systems, exterior wall assemblies and waterproofing systems.
"Forensic architectural consulting is tightly coordinated and holistically integrated with IEI's engineering consulting work," Harth explains. "This is ultimately a benefit to the client."
"The addition of an architectural engineering expert to our growing staff is a wonderful compliment to our range of services," says Rush Porter, director of business development. "Linus will help satisfy the needs of many of our clients."
Harth is a member of the American Institute of Architects (AIA) and Construction Specifications Institute (CSI). He is also a certified construction document technologist and a LEED 2.0 accredited professional.
Harth is no stranger to the forensic architecture field. He started his career as a builder and designer nearly 30 years ago. After gaining considerable experience in construction drawing and document production, in 1999, Harth joined the staff of a San Diego architecture firm where he assisted in envelope energy efficiency studies, feasibility studies, and design and construction administration.
In 2004, he joined another local architecture firm where he acquired experience in forensic investigations, research, product assembly analysis and data presentations.
"Linus' previous experience in forensic investigation and building envelope consulting will give IEI an edge in the architectural engineering sector," says Porter.
Harth decided to join IEI after working with one of its senior consultants and meeting with the company's principal, Bill Ivey. He was impressed with the firm's strong sense of the team-oriented professionalism and found IEI to be an inclusive and supportive environment.
"During the past decade I've been fortunate to work with experienced and skilled professionals on a range of projects," Harth explains. "These opportunities have helped hone my skills to become a professional team member at IEI."
To read more about Harth's background in water intrusion expertise and building envelope consulting, visit his online profile. To request a copy of his resume, please e-mail or call Rush Porter.
About Ivey Engineering
IEI is an expert witness and building systems consulting firm with offices in San Diego, Calif., and Scottsdale, Ariz. Established in 1994, Ivey Engineering services clients in 50 states and Canada. IEI's consultants have experience in the design, construction, service and repair of HVAC, plumbing, electrical, architectural and fire sprinkler systems, as well as energy efficiency related issues. To read more about Ivey Engineering and its consulting services, visit the company's Web site.