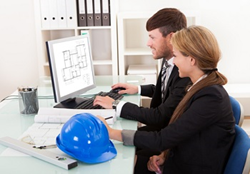 (PRWEB) March 31, 2016
IndiaCADworks (ICW) is pleased to announce the immediate offering of advanced services involving retail space planning and drafting support. New drafting services involve schematic retail layouts, circulation patterns and spatial positioning based on square footage requirements. ICW's drafting support help for architects and space planners also includes 3D modeling, conversion of legacy drawings to CAD and migration of CAD files to other software. The introduction of retail space planning support services by IndiaCADworks allows retail space planning firms of all sizes to outsource more drafting tasks to ICW. Before final delivery of drafting project documentation to clients, all files must pass through three levels of quality checks by ICW engineering managers. As with all services offered by IndiaCADworks, client satisfaction is always guaranteed.
An ICW special report — "Retail Space Planning for a Major Department Store Chain: A Case Study" — discusses how activities such as 3D building information modeling and retail space planning can be outsourced to improve quality, reduce costs and speed up the design process. Because specialized retail planning skills can be difficult to judge based on credentials alone, retail design proposals from IndiaCADworks often include completion of a proof of concept (POC) phase prior to award of additional retail planning assignments.
As noted by an IndiaCADworks senior operations manager, "At IndiaCADworks we offer you a team of professional CAD specialists, highly experienced in all aspects of space planning. Our team of CAD experts includes engineers, architects, retail specialists and drafting professionals. In all of our drafting assignments, we pay careful attention to details and adhere to specified standards and codes. In a recent retail planning project outsourced to ICW, the client's turnaround time was improved by 40 per cent while a cost savings of 50 per cent was realized by the client."
In addition to providing customized drafting support services for architectural firms and other retail space planners, IndiaCADworks is also well-known for specialized services in functional areas such as structural, civil, mechanical and electrical engineering projects. This diversified mix of CAD and engineering services allows clients to use ICW as a one-stop source of advanced design help.
To review white papers and case studies about IndiaCADworks services, please visit: https://www.indiacadworks.com/2D-drafting-services/space-planners.php
About IndiaCADworks:
IndiaCADworks is a world-renowned engineering team in Bangalore, India. For more than a decade, ICW has provided best-in-class CAD and engineering services to clients in USA and around the world. IndiaCADworks is a global provider of advanced space planning and drafting support services.