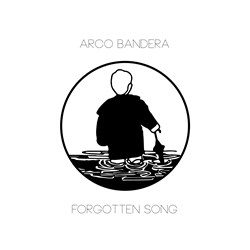 Chicago, IL (PRWEB) September 03, 2013
The Sky Floor releases Forgotten Song the first single from "Raincoats" by Arco Bandera. The single marks the availability of several years of work on "Raincoats." Tracking the album started in 2010. The record is built around songwriter and lead singer Colin Borow's songs, featuring an eclectic mix of strings, guitars, percussion and the occasional bells.
Colin, now 20 years old, started writing and recording these songs while finishing high school. Forgotten Song is the simplest track on the album featuring a back and forth between Colin and singer/violinist Annie York. Forgotten Song was born serendipitously when Colin kept forgetting lyrics of a song he was working on for Raincoats.
The Sky Floor recorded and produced the song at Ranch Recording outside of Chicago, IL. The studio is built around Black Lion Audio modded gear, SSL Pre-Amps and Dangerous Music analog summing.
Forgotten Song was tracked three times to find the perfect balance of the harmonies and performance energy. The final track was the result of a live vocal duet performance.
Forgotten Song is available now on iTunes for $0.99 and will be available soon on Amazon, Google Play, eMusic among others. The track is two minutes and 30 seconds in length.
About The Sky Floor
Founded in early 2009, The Sky Floor is owned and run by Alan and Joel Miller. Operating with an interest in helping and growing businesses and brands, The Sky Floor specializes in media creation and marketing. This is the first commercial audio release by The Sky Floor.
About Arco Bandera
Arco Bandera came out of a collaboration between multi-instrumentalists and friends. Built around Colin Borows songs and leadership, the band has 2 drummers, several strings players including cello, violin and double bass, bells and guitarists.