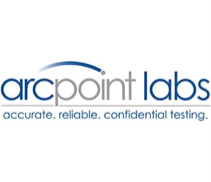 Greenville, S.C. (PRWEB) September 09, 2015
In a world where most wants and needs can be satisfied by a few clicks or a quick Google search, healthcare has become increasingly difficult to obtain due to financial, time and accessibility constraints. National employment solutions, screening and wellness services provider ARCpoint Labs has formulated an antidote to this inaccessibility with ARCpoint MD. The cutting-edge telehealth service is narrowing the divide between patient and doctor, making a visit to the doctor's office as easy as using a mobile phone, tablet or computer.
Fueled by high deductible insurance plans, increasing co-payments and fewer primary care physicians, the U.S. telemedicine market is a rapidly growing segment in the $2.5 trillion healthcare industry. ARCpoint MD, a new service available through ARCpoint Labs, provides employers and individuals with access to quick, easy and affordable medical care. The program is already finding success in markets such as Dallas, Kansas City, Chicago, Minneapolis, Philadelphia, and Orlando.
With ARCpoint MD, receiving medical attention and peace of mind has never been so instantaneous. Members can utilize 24-7 phone or online video access to U.S. board-certified physicians in primary care, pediatrics, internal medicine and family practice. The physicians are NCQA credentialed in the telehealth process to diagnose, recommend treatment and if needed, provide a prescription at the member's pharmacy of choice. Immediate 24/7 phone access to qualified nurses and a prescription discount card are also provided as part of the program. Common health issues can be easily resolved with ARCpoint MD, including flu, bronchitis, colds, sinus infections, poison ivy, allergies and urinary tract infections, among others.
ARCpoint MD charges a flat monthly fee of $18 per month which includes both the member and his or her immediate household members. Unlike other telehealth services, there is never an additional consultation fee and the member can call as much as needed. The average callback time to speak with a physician is only 16 minutes and has a 90 percent solution rate. With the convenience and affordability of ARCpoint MD, Americans and employers finally have a healthcare solution tailor-made for their culture and lifestyle.
"ARCpoint MD takes all of the stress and scheduling out of consulting a doctor to address medical concerns—from a nagging cough to persistent symptoms that may be part of a larger problem," said Felix Mirando, CEO of ARCpoint Labs. "By eliminating the literal and figurative red tape separating doctors from their patients, ARCpoint MD users can focus on resolving health issues without sacrificing convenience or modifying their daily routines."
According to the Massachusetts Medical Society, it can take as long as 50 days to secure an appointment with a primary care doctor. Those delays are projected to worsen in the next several years as more insured citizens enter the market and the number of primary care doctors declines. This inverse proportion could stand to redefine the medical community and negatively impact the country's collective health as urgent care clinics struggle to fill the void at a high price. ARCpoint MD not only brings doctor and patient closer together, but it also reduces the cost of medical consultation.
"ARCpoint MD caters to many demographics, and we strive to reach the widest customer base possible," Mirando said. "Our company mission is to provide comprehensive services built around a passion for empowering individuals and companies to manage their health and wellness through our affordable lab screening and services. With ARCpoint MD telehealth, we move closer to this vision of universal access to quality healthcare."
ARCpoint Labs has created and refined a franchising blueprint for steady, intelligent growth over the last ten years. The brand expects to reach 100 units by the end of 2015, and has a goal of growing to 275 units by 2020.
The model has attracted entrepreneurs from a variety of industries looking to move into business ownership who recognize that ARCpoint Labs may be one of franchising's best kept secrets.
"ARCpoint's growth over the past ten years is due in large part to our fantastic franchise owners, who share our motivation to continue to evolve the brand, making the most of technology while increasing revenues," said Randy Loeb, VP of Franchise Sales for ARCpoint Franchise Group. "As we continue growing across the U.S., we will remain committed to providing exceptional service and quality offerings."
ARCpoint Labs offers franchise opportunities for qualified prospects seeking a single location or to purchase multiple territories. Total investment to begin operation of a single territory ARCpoint franchised business is $155,000 to $220,000. The franchise fee for a single territory is $49,500. Honorably discharged Veterans are eligible for a $5,000 credit against the training fee. Typical ARCpoint locations require between 1,500 and 1,800 square feet of space, and satellite facilities may be as small as 750 square feet.
For more information on the growing brand, check out ARCpoint Labs on Facebook at http://www.facebook.com/ARCpointFranchiseGroup, follow ARCpoint on Twitter at twitter.com/arcpointfg, and connect on LinkedIn at http://www.linkedin.com/company/arcpoint-franchise-group.
For franchising opportunities, please visit: http://arcpointlabsfranchise.com/.
About ARCpoint Labs
ARCpoint Labs is a Greenville, S.C.-based full-service national third-party provider/administrator providing Accurate, Reliable, and Confidential drug, alcohol, DNA and steroid testing, employment/background and wellness screening and corporate wellness programs. After the success he saw with his own drug testing lab in 1998, 17-year franchise industry expert Felix Mirando saw the growth potential of the brand and founded ARCpoint Franchise Group LLC in 2005. ARCpoint Labs has become one of the fastest growing, and most flexible models in the franchise industry behind the leadership of Mirando, the brand's chief executive officer, and the corporate team of experts he has assembled in order to stay ahead of trends in the space and constantly look for new revenue streams to benefit existing franchisees and attract new qualified operators to the system. ARCpoint Labs has nearly 100 locations across the country with plans to grow to 275 franchise locations nationwide by 2020. ARCpoint Labs has been recognized twice as one of Franchise Times magazine's "Fast 55" list of the fastest growing young franchises in the industry and is nationally recognized and a member of the Drug and Alcohol Testing Industry Association (DATIA) and Substance Abuse Program Administrators Association (SAPAA). For more information on ARCpoint Labs and the franchise opportunity, visit http://arcpointlabsfranchise.com/.
###