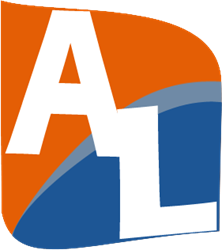 This change will help buyers who experienced distress re-enter the housing market sooner.
San Jose, CA (PRWEB) September 24, 2013
Good news for homebuyers. Arcus Lending, a California mortgage lender, now offers Federal Housing Administration (FHA) "Back to Work" loan program that would help some borrowers who experienced short-sale, foreclosure, bankruptcy or deed in-lieu to qualify for a mortgage only one year after the incident.
"It took a long time coming, but I am glad it's finally here. This change will help buyers who experienced distress re-enter the housing market sooner. It will also help solidify the real estate recovery as more buyers will qualify to buy a home," said Shashank Shekhar, CEO of Arcus Lending.
To be eligible for the program a borrower must fulfill the below requirements:

Document that the delinquencies and/or indications of derogatory credit are due to an economic event – Any occurrence beyond the borrower's control that resulted in loss of employment, loss of income, or a combination of both, which caused a reduction in the borrower's household income of twenty percent or more for a period of at least six months is called an economic event.
Re-established credit – Credit history should not have late housing or installment debt payments, and major derogatory issues on revolving accounts. There should not be any history of delinquency on rental housing payments, and no more than one thirty (30) days delinquency on payments due to other creditors, and no collection accounts/court records reporting (other than medical and/or identity theft).
Completed satisfactory Housing Counseling – A Borrower needs to receive a minimum of, one hour of one-on-one counseling from HUD-approved housing counseling agencies. The counseling must address the cause of the economic event and the actions taken to overcome the economic event and reduce the likelihood of re-occurrence. Counseling must be completed a minimum of thirty days but no more than six months prior to submitting a loan application.
Meet all other FHA Loan requirements – Borrower still needs to meet all standard requirements for qualifying for an FHA loan.
When can a borrower apply for this program?
The program is effective from now till September 30, 2016.
Can it be used for both Refinance and Home Purchase Loan?
This new loan program is available only for buying a new home. For refinancing borrower needs to follow the standard waiting period.
About Arcus Lending:
Arcus Lending is a mortgage broker and a direct lender in California. They offer a variety of loan programs, quick closing and legendary customer service. They can be reached via email at Info(at)ArcusLending(dot)com and via phone at (408) 615-0655 or via their website http://www.arcuslending.com/.