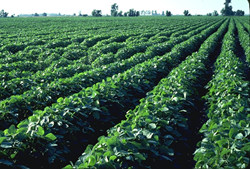 Washington, D.C. (PRWEB) January 27, 2015
Federal Advocates, Inc., a leading government relations and lobbying firm, is pleased to announce that today the U.S. Environmental Protection Agency (EPA) approved its client's program to export biodiesel made from soybean oil from Argentina into the United States.
On August 29, 2012, Camara Argentina de Biocombustibles (CARBIO), the trade association representing Argentine biodiesel producers, submitted for approval a program to establish eligibility of Argentine biodiesel in compliance with the renewable biomass eligibility requirements set forth by the EPA. The program specifies that the "feedstock" (in this case, soybean oil) would come from fields of soybeans grown in Argentina on land that was producing agricultural crops on or before December 19, 2007. Subsequent to submission, the program underwent exhaustive review, including input from various stakeholders, prior to its approval today.
Federal Advocates is pleased with EPA's groundbreaking decision. Argentina is the world's top exporter of biodiesel, with the most sustainable production track-record. As a result of this decision, Argentine producers will now be allowed to earn Renewable Identification Number (RIN) credits, giving them access to the U.S. market, while at the same time bringing relief to U.S. companies scrambling to meet EPA mandates.
---
Federal Advocates is a Washington, D.C. government relations and lobbying firm that assists public and private sector clients in devising and executing advocacy strategies to successfully achieve their goals. Its team of experienced government professionals has extensive experience and expertise in the public policy and political processes. Collectively, the Firm has secured over $2 billion for clients in authorized, appropriated and grant-funded projects. Coupled with this are numerous policy successes, many of which have broken new ground in the legislative and administrative arenas. Federal Advocates' guidance helps clients understand and navigate these complex processes, strategically positioning them to be prepared to fight the next battle or capitalize on the next opportunity.