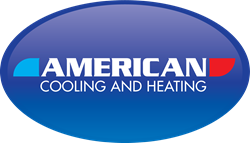 "We purpose to make the American Cooling and Heating air conditioning and maintenance program the biggest HVAC resource in Arizona," Gilbert, Arizona ACH service manager..
Gilbert, Arizona (PRWEB) February 15, 2014
Buyers who look for the core of efficient Gilbert, Arizona heating and cooling soon uncover a well-planned and well-executed air conditioning and heat pump maintenance program. When home HVAC systems fail, comfort levels stumble and heating and cooling budgets crumble. Scheduling routine Arizona A/C, HP and Furnace maintenance saves money.
Warm air is near. A weather change is in the making, and the Arizona sun will soon pump out new record-breaking temperatures. Some unprepared East Valley homes, perhaps even many, will experience serious A/C or HP failures. To help reduce the calamities, Arizona HVAC contractor, ACH is offering a new cost-efficient Arizona air conditioning and heat pump maintenance program.
ACH, a Recognized Leader in HVAC Installation and HVAC Maintenance
With over twenty years open-door experience in the HVAC installation, repair and maintenance industry, American Cooling and Heating provides the equipment service Arizona residents deserve – and at cost-effective competitive pricing. The Company employs drug-free skill-rated technicians with extended knowledge in all major brands of HVAC equipment, including:

Amana air handlers & more
Carrier cooling and heating coils & more
Goodman gas furnaces & more
Rheem air conditioners & more
And Trane heat pumps & more.
Contracting an East Valley air conditioning maintenance plan through American Cooling and Heating ensures long-term reduced pricing for annual and/or semi-annual system upkeep. Calculated unit maintenance reduces Arizona A/C, HP and furnace repair bills. It also helps residents regulate the yearly expenses for peak equipment operation.
According to Energy Gov, routinely maintained HVAC equipment consumes 10% to 25% less energy than systems forced to function under shoddy upkeep. Annual or semi-annual tune-ups promote equipment durability and energy-efficient functionality. Among other key points of service, the American Cooling and Heating Arizona AC and HP maintenance plan examines home systems for compliance with:
Recommended airflow by measurement
Correct refrigerant measurements
Manufacturer installation specifications
National and local installation codes
National and local electrical standards
AND More.
Shoddy Heating and Cooling Equipment Maintenance is Expensive
Reports from the Environmental Protection Agency indicate that a dirty air filter can increase the cost of system airflow by as much as $200 per 10,000. Furthermore, a poorly maintained system forces additional expense due to clogged drain pans, narrowed air ducts and dirty heating and cooling coils. Heating, Ventilation, and Air-Conditioning (HVAC) systems are designed to ensure quality indoor air via a combination of regulated ventilation, adequate filtration and efficient thermal comfort. Effective A/C and HP maintenance ensures compliance to these requirements. It's a matter of comfort and operating costs.
With American Cooling and Heating, consumers can get 24/7 emergency HVAC repair services throughout the state of Arizona. But by applying the American Cooling and Heating Arizona Air Conditioning and Heat Pump maintenance program, East Valley residents also get the comfort of peak system performance. Now is the time to save on the cost of unexpected service calls as well as the frustration of an overheated home.
Choose ACH For Reliable Gilbert, Arizona and Regional Air Conditioning and Heat Pump Maintenance
To get started with an Arizona Air Conditioning and Heat Pump maintenance program, contact ACH today. It is the best cost-efficient solution for indoor comfort, performance assurance, and Arizona homeowner peace of mind. Consumer's who choose the new American Cooling and Heating Arizona Air Conditioning and Heat Pump maintenance provider, receive:
Honesty and Reliability – Serving Arizona since 1993. An A+ Better Business Bureau award. And complaint-free membership in the Arizona Registrar of Contractors.
Competitive Pricing – ACH always provides the best price on Arizona air conditioning and heating maintenance services.
Professional Service – The skilled technicians at ACH follow manufacturer guidelines for proper system maintenance and operation of installed heating or air conditioning systems.
Timely Service – On-call Technicians in every East Valley neighborhood. Around the clock assurance of speedy service. And the certainty of honest workers.
Free Estimates – American Cooling and Heating offers in-home free estimates on all A/C or HP installation requests. Time: Whatever is most convenient to the customer.
Variety: American Cooling and Heating carries and services all major brands of HVAC equipment.
Excellent Warranty Protection – ACH honors existing manufacturer factory warranties.
Emergency Service – AZ 24/7 services, every time, all the time.
Satisfaction – History reflects the impeccable ACH service record. Competitive pricing earns speaks for itself.
Call now: East (480) 699-2516 Central (602) 734-5422 West (623) 335-7697
Disclaimer: American Cooling and Heating accepts no responsibility for accuracy in presented facts pertaining to weather, tax refunds and other regions of knowledge outside of our ability to confirm beyond the statements listed in our sources.