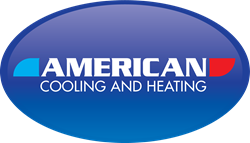 Providing Quality Heat Pump Services To Arizona
Mesa, AZ (PRWEB) February 18, 2014
Throughout the year American Cooling And Heating will offer a special discounted Heat Pump Installation Program and other incentives to help stretch those dollars for the local Arizona Homeowner. Tax refunds are being received and many are using them for home improvement projects including Heat Pump and Air Conditioning System Replacements and upgrades.
The Arizona summers can be brutal and preparation ahead of time is usually an avenue that should be pursued. HVAC equipment failures can often be avoided by keeping equipment well maintained, however there comes a point where mechanical tolerances are exceeded and materials have degraded, which result in reduced performance and reliability.
A timely Heat Pump or Air Conditioning System upgrade can provide an added reliability and provide savings by increased energy efficiency. HVAC Installation Workmanship is key to the functionality and longevity of new Heat Pump Equipment. Installation of any HVAC Equipment should always follow manufacturers specifications and national and local codes.
American Cooling And Heating sells and installs Trane, Carrier, Rheem, Goodman, Lennox, Amana, York, and all other Major Brands, providing all types of Heat Pump and Air Conditioning Systems, including: Heat Pump Package Units, Heat Pump Split Systems, Heat Pump Condensing Units, Heat Pump Air Handlers and all else. A/C and Heat Pump Systems have available efficiencies of 13 SEER, 14 SEER, 15 SEER, 16 SEER, up to 20+ SEER.
An inventory of discounted Air Conditioning and Heat Pump units allows ACH to provide some of the best prices to Arizona homes and businesses. Please contact American Cooling And Heating for a free in home or commercial estimate.
http://www.heatpumpsonsale.com/
Disclaimer: American Cooling and Heating accepts no responsibility for accuracy in presented facts pertaining to weather, tax refunds and other regions of knowledge outside of our ability to confirm beyond the statements listed in our sources.