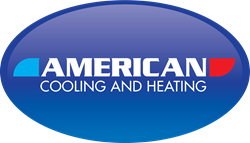 "With the unparallelled American and Cooling 2014 Trane Heat Pump sales and installation pricing, Mesa AZ residents can get the most bang out of the least in tax refunds," Regional sales manager, Mesa.
Mesa AZ (PRWEB) February 16, 2014
Tax season just broke the calendar. With big refunds on Mesa AZ doorsteps and American Cooling and Heating promoting the biggest Trane heat pump sales and installation promotion of 2014, now is the time to make the year count. The ACH cost slashing includes competitive pricing on all Company installed Trane HP products and Trane HP installation programs. So open the door, deposit the check, and invest in the comfort of an energy-efficient cost-saving Trane heat pump system.
Phoenix AccuWeather predicts regional March 2014 temperatures to tap the mid-80s. Before the end of April, daily East Valley lifestyle will include 90-degree heat bursts and boiling winds. By the end of May, daily Mesa Arizona living conditions will include 100-degree daytime heat waves and a 73-degree nighttime cooking schedule. Taking advantage of the American Cooling and Heating blowout sale pricing on Trane Heat Pump sales and installation seems a reasonable early-warning response.
Tax Refunds and Blowout Trane Heat Pump Pricing Promote Comfortable Living
According to the IRS, the average 2012 end-of-year family U.S. tax refund topped $2,800. For some reason, direct depositors received on the average $100 more than non-direct depositors. Both figures are down from 2011.
But how do Americans spend tax rebates? And what are the benefits of redirecting tax rebates toward home heating and cooling requirements?
For tax year 2013, better than 54% of the U.S. public expects to receive a tax rebate. According to Harvard Business School, day-to-day necessities will consume the bulk of the cash collected by low-income families. However, the low-income tax group accounts for only 1.5% of the population. Most American taxpayers spend tax rebates as follows:

7% - Go for personal wants
9% - Merely let the funds slip away on minor purchases
26% - Purchase living necessities, including items such as food, clothing, gas and home heating and cooling
28% - Invest or save
30% - Close or reduce existing debts, including making down large payments to reduce acquired debt on large-ticket items.
Investing in a new energy-efficient ACH installed Trane heat pump makes for wise use of tax refunds. Even Mesa AZ residents who typically splurge refund funds on personal wants can benefit by making the expenditure promote better home cooling. Using tax rebates to reap savings from the 2014 American Cooling and Heating valley-wide Arizona blowout pricing on all Trane heat pump sales and installation packages meets long-term home necessities while also reducing acquired debt. Installing a new Energy Star certified Trane heat pump prevents Mesa AZ residents from:
Piddling away useful cash
Missing the meat of necessities on aged, inefficient and energy-devouring air conditioning equipment
AND dwindling saving due to unexpected future equipment failures.
The ACH 2014 Arizona binge sale on Trane heat pump installation and products packages provides competitive pricing, 24/7 air conditioning services, and the best Trane product support in the business. With a tax refund on the steps and the Urge-toBuy ringing the doorbell, now is the time to schedule a free estimate on the cost of installing a new Trane heat pump.
Financing is available. New/old stock inventory waits to be claimed. Flexible payment-plans, long-term product and service warranties come standard. Among all the other benefits of shopping Trane via ACH, buyers also get:
Honest and reliable HP and AC installation technicians
Professional and timely Trane AC and HP services
Extended warranty protection, emergency support and complete satisfaction
For more details on how to put a tax refund to work by saving on the cost of Trane heat pump products, click here.
Also servicing, installing and selling all other brands of heating and cooling equipment, including Amana, Goodman, Carrier and Rheem.