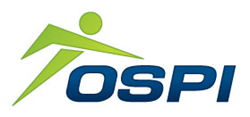 Not only is OSPI offering customized knee replacement procedures, they are also performed as an outpatient!
Gilbert, Arizona (PRWEB) February 02, 2016
Orthopedic and Sports Performance Institute in Gilbert, Arizona is now performing customized total knee replacements as an outpatient procedure. The Board Certified knee replacement surgeons offer the procedure which is FDA cleared and covered by patient insurance. Call (480) 420-3499 for more information and scheduling.
While a total knee replacement has been an amazingly successful procedure for patients suffering from end stage arthritis, most implants used are "off the shelf" based on inventory. The newest, state-of-the-art knee replacements are customized to each patient's specific anatomy. It is accomplished by a preoperative CT scan and then made to fit the patient's knee exactly by CONFORMIS.
The Board Certified Arizona orthopedic surgeons at OSPI are skilled in the CONFORMIS procedure. The implant is designed to mimic the natural shape of one's knee, which gives the knee the potential to feel and move more naturally. Both the femur and tibia components are customized, making it a truly unique experience.
The procedure is offered as an outpatient, meaning that patients are typically able to go home the same day. This has been revolutionary for patients, allowing for less rehab time, less blood loss and lower complications. OSPI is dedicated to improving the outcomes with knee replacement, and the combination of customized implants with an outpatient procedure are truly cutting edge.
Most insurance is accepted at OSPI, with appointments being readily available. Call (480) 420-3499 today and visit http://eastvalleyorthopedicsurgeon.com