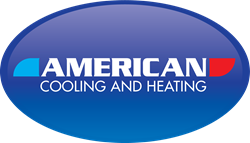 'An American Cooling and Heating installed Trane split-system heat pump provides a year-round solution to commercial and residential Arizona heating and cooling requirements,' Scottsdale AZ, ACH installation manager.
Scottsdale, AZ (PRWEB) February 28, 2014
2013 has closed out and gone its way. Yet many of the heating and cooling necessities around Scottsdale, AZ; Mesa; and other East Valley regions remain unsettled. In many situations, an American Cooling and Heating installed Trane split system HP can resolve current and future HVAC problems.
Tax refunds are in hand or on the way, and the American Cooling and Heating Arizona Trane split-system HP sale is already underway. For most people in need of new home air conditioning and heating systems questions about Make, Model, Performance, Quality Installation and Pricing remain the only drawbacks to confirming a buy decision.
Well. The savings available via the 2014 ACH heat pump mega-sale brings an end to questions concerning HP pricing. By maintaining a huge warehouse of new HVAC equipment, American Cooling and Heating can beat most any air conditioning or heat pump sale pricing in the region. As to HVAC installation, the trained and certified ACH HP installation crew is always ready 24/7 to provide free estimates backed by a lifetime workmanship service warranty.
That brings Scottsdale and other Arizona buyers to the three remaining questions:

Which split system HP manufacturer?
Which split system HP model?
And how good is the performance record of the given make and model?
Which Trane Split System Heat Pumps Work Best For AZ Residents?
Trane offers various models of split system HVAC equipment. In the commercial range, Trane split systems are offered with 1.5-ton up to 120-ton capacity. For home use, consider the 1.5 to 5-ton range of residential equipment. These units can provide seasonal energy efficiency ratings ranging from 13.0 SEER up to 18.0 SEER. Matching Trane air handlers include single or variable speed motors, thermal break seals and filtered door seals. The heat pump component includes the Trane Spine Fin™ outdoor coil, corrosion-resistant fasteners, the Trane Climatuff® compressor, and more. Quality for the home as well as the office: No doubts about it.
On-Sale Trane Split Systems include the full line of:
Trane Split System Heat Pumps, both 3-phase and 1-phase and with cooling capacities ranging from 18,000 to 60,000
Trane Split System Cooling Condensers in 3-phase and single phase with cooling capacities ranging from 18,000 to 61,000
And Trane Split System Air Handlers, including models GAF2, GAT2, GAM5, TAM7 and TAM4.
Trane split-system condensing units with cooling coils ship in price-efficient economy (ATTB3) 1-phrase models designed for close-quartered Arizona home environments to reduced-cost high-powered 2TTA3 3-phrase units. SEER rating in the ATTB3 Trane family of condensing units typically run 13.00 to 13.25, with an EER range between 11.00 and 11.50. ATTB3 condensing units with air handlers can kick up to 15.25 SEERS. Mid-range units such as the Trane 4TTR3-condensing unit with cooling coils can pump out from 56 to 60 thousand BTU at EER ratings between 10.50 and 11.00 depending on the release series. In the upper performance range of Trane condensing units, the 3-phase Trane 2TTA3 4-5-ton systems are designed with a family SEER rating from 10.00 to 19.00. Accessories for these units include:
Solid-state anti-short cycle timer,
SPST temperature actuated evaporator defrost control,
Hard start capacitor and relay assist compressor motor kit,
Rubber isolators,
and more.
Every Trane split system air handler includes Air-tight construction, an exclusive duct flange system, installed thermal break seal and a filter door seal. The Trane 3-ton GAF2 modular multi-position air filter also features a high efficiency ECM Constant Torque motor and primary/secondary condensate connections. Along with feature similar to the GAF2 but with improvements, the TAM4A Trane air handlers include a 5-year base warranty, a 10-year registered warranty and an optional extended warranty for buyers with a strong mind for the future.
To determine which model of Trane split system heat pump best fits a given Scottsdale AZ home or business, buyers should request information from an American Cooling and Heating branch office. ACH is ready to now to provide immediate Trane Heat Pump Installation throughout the East Valley region of Arizona. Budget-conscious Trane HP sale pricing is available now.
ACH provides heating and air conditioning replacement and installation services throughout the state of Arizona. Along with factory warranties on all new HVAC equipment ACH sells, the Company's installation workmanship is warranted for the life of the new unit. Sale products include brand-name units from Amana, Carrier, Goodman, Rheem, and others as well as Trane. American Cooling and Heating service and AC installation is guaranteed reliable, timely and competitively priced.
Schedule a free estimate today. Call American Cooling and Heating now!
Disclaimer: American Cooling and Heating accepts no responsibility for inaccuracy in product descriptions or any other information that is outside the control of our personal resources.