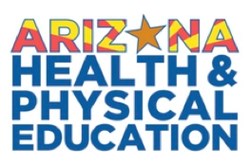 Phoenix, AZ (PRWEB) September 05, 2013
Pumped up! It's Arizona Health & Physical Education's response to the news Ms. Shellie Pfohl, Executive Director of the President's Council on Fitness, Sports and Nutrition, has signed on to serve as keynote speaker at the 2013 State Convention on Friday, October 18th.
Pfohl is tasked with leading the council's efforts to empower Americans of all ages, backgrounds and abilities to live more active, healthy lifestyles. She also works in tandem with First Lady Michelle Obama's landmark Let's Move! campaign to solve the epidemic of childhood obesity within a generation.
During her address, Pfohl will introduce the new national Presidential Youth Fitness Program that includes an assessment, professional development, and motivational recognition to empower students to adopt and maintain active lifestyles.
The rollout of the Presidential Youth Fitness Program signals a move from measuring performance using the President's Challenge Youth Fitness Test to assessing health using FITNESSGRAM®.
During the three-day convention, health and physical fitness educators will participate in a range of workshops and activities designed to showcase varied initiatives, legislative policies and efforts across Arizona designed to promote adopting lifelong wellness practices.
Arizona Health & Physical Education members and others interested in attending the event are encouraged to visit http://www.azhpe.org/state for registration information and more details.
Arizona Health & Physical Education partners with schools, communities, legislators, and non-profits including Let's Move in Schools and The American Heart Association to promote healthful lifestyles through quality education. Working with schools, communities and statewide programs, Arizona Health & Physical Education advances professionalism for educators, and extends support, training, certification, and assistance to members. For more, visit: http://www.azhpe.org.