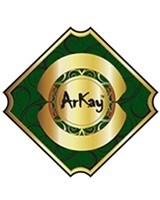 Fort Lauderdale, FL (PRWEB) December 12, 2013
ArKay Distributing, a division of ArKay International is proud to offer the travelers of the United States a Holiday present this season. Arkay will be encouraging everyone to "Party the responsible way, Party the ArKay way, A reminder to not drink and drive." The issue with drinking and driving affects every traveler that steps foot out of the house. Arkay has stepped forward to give holiday revelers an alcohol-free alternative.
ArKay is the product of cutting edge technology that has created a molecule allowing for a beverage which has the same taste and consistency of liquor without the alcohol. This new molecule is called W.A.R.M. and gives the warm effect in the drinker's mouth as if you were drinking traditional liquor.
Arkay Distributing is offering 16 distinct realistic flavors of alcohol-free liquor flavored beverages to celebrate the holiday season with. The sincere holiday wish is that American travelers will choose to party the responsible way, party the Arkay way,
ArKay has created an alcohol-free vodka, tequila, brandy, spiced rum, whisky and assorted liqueurs to be enjoyed over the holidays without the risks to the traveling public, not to mention the health concerns associated with elevated alcohol usage.
ArKay Distributing, Inc. is the pioneer of this innovative concept. After 7 years of beverage industry research, surveys and tasting, ArKay was created and developed as alcohol-free flavored drink for mass consumption. Also known as 'Halal ArKay" alcohol-free drinks can be considered as a soft drinks and are suitable for any party occasions.
ArKay is made with natural and artificial ingredients and flavors in accordance with European Economic Community (EEC) regulations and within the US Food and Drug Administration (FDA) regulations. Both the flavor and ingredients are conformed to Halal guidelines.
To get more information on the alcohol-free liquor flavored beverages, you may visit their newly launched website at arkaybeverages.com.
ArKay Distributing, Inc,
401 E. Las Olas Blvd.,
Suite 1400 Ft. Lauderdale,
Florida 33301,
United States of America.