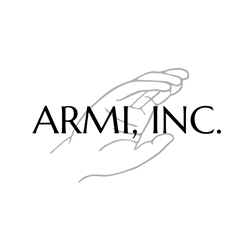 the firm is able to collect the relevant data needed to personalize each customer's brand experience
Little Rock, AR (PRWEB) August 16, 2016
ARMI, Inc. specializes in helping brands grow and take hold of the market through engaging, face-to-face customer communication. The firm believes that direct communication is the best way to secure long-lasting customer relationships and as such, develop and implement face-to-face marketing campaigns.
About ARMI, Inc.: http://www.armiinc.com/
The firm is on a mission to improve the marketing and sales industry and offers consumers a more honest and meaningful brand experience in the wake of the digital marketing boom. By taking the care and attention to interact with consumers one-on-one, the firm is able to collect the relevant data needed to personalize each customer's brand experience. In turn this provides a memorable service which drives ARMI, Inc.'s clients' customer retention and acquisition as well as generates a higher than average ROI.
With the demand for its services constantly increasing, over the coming 12 months ARMI, Inc. is planning to open a further 5 offices in the U.S and bring its services to a wider variety of clients and consumers.
With such huge developments on the cards, ARMI Inc. believes it to be of the upmost importance to continue to strengthen its relationships with leading industry experts and network with up and coming professionals. One key opportunity for the firm to do this will be at the upcoming USA Business Summit in Miami. The event will see sales and marketing entrepreneurs from across America come together to share ideas and discuss the future of the industry. Attending this major event will not only provide ARMI, Inc. with a chance to bounce ideas off of some of the industry's most driven business owners, but will also help the company keep its finger on the pulse and learn about potential market trends and developments ahead of any future expansion plans.
ARMI, Inc. is keen to build a stronger presence within the industry as this will help enhance their reputation outside of the market in North Little Rock. Attending events such as the upcoming Summit will allow the firm to form connections with business leaders from all over the U.S, which could play a vital part in ARMI, Inc.'s future growth.
The sales and marketing business Summit will be held from September 8th to 10th in Miami at the Fontainebleau Hotel. Situated on oceanfront Collins Avenue in the heart of Millionaire's Row, Fontainebleau is one of the most iconic buildings on the Miami Skyline. The hotel offers 107,000 square feet of indoor meeting space, which boasts cutting edge technology and attentive staff to help every event run as smoothly as possible.
ARMI, Inc. is excited for the sales and marketing Summit in September and is looking forward to traveling to Miami to learn from some of America's most inspiring and influential business owners.