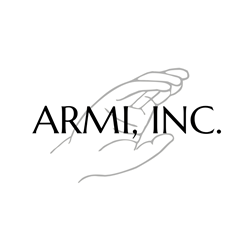 Florida is one of the most exciting regions in the U.S for new businesses.
Little Rock, AR (PRWEB) September 22, 2016
The growing firm revealed why it's such an exciting time for the company and why they are looking towards a bright future.
In a bid to take their services across the U.S, and become the 'go to' agency for outsourced sales and marketing solutions ARMI Inc. recently opened up a new office in Memphis, Tennessee. ARMI Inc. is an expert in rejuvenating the marketing strategies of leading brands by taking products and services directly to consumers and ensuring a brand's message reaches the right audience. Unlike more traditional marketing methods ARMI Inc.'s approach is targeted and measurable – allowing the firm to collect data straight from consumers and build strong, meaningful relationships from the first point of consumer contact.
About ARMI Inc.: http://www.armiinc.com/
After finding huge success within Arkansas where the agency's head office is based, ARMI Inc. recently took their services to Memphis – opening a new office and launching a key campaign in the city. Despite only being open for a number of weeks, the expansion has already proved to be a big success – with the team in Memphis already generating consistently high results for their clients. Due to this success, ARMI Inc. has taken the decision to push forward with the next stage of their expansion – which has seen the agency move into the east coast market and open up in West Palm Beach, Florida. The agency are incredibly excited by the move and what it could mean for the future of ARMI Inc. "Moving into the east coast gives us a huge reach over the U.S market which will not only benefit us as a business, but will give our clients the edge and help them strengthen their brand awareness and gain long-term sustainability," stated Reagan Myers, CEO of ARMI Inc.
Florida is one of the most exciting regions in the U.S for new businesses. The state is renowned for its generous tax benefits – which for small and emerging businesses can be a vital lifeline in securing long-term growth. The state also benefits from access to several large markets and offers a wide range of transport options by sea, air, road and rail. However, one of the most exciting aspects of operating in the East Coast for ARMI Inc. is that Florida boasts a thriving tourist industry, which brings potential customers in from out-of-state all year-round. Whilst the firm are keen to secure long-term, loyal consumers in the region, a constant influx of new consumers visiting the state could dramatically increase their client's nationwide brand awareness and help their reach across America.
ARMI Inc. offers its clients a guaranteed return on investment by taking the marketing and sales process back to basics and meeting with customers one-on-one. This approach provides their clients' customers with the opportunity to interact with the brand and form stronger emotional connections – which leads to increased brand loyalty and a higher ROI week on week.