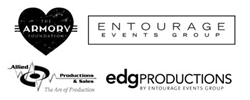 MINNEAPOLIS (PRWEB) July 08, 2019
The philanthropic arm of the historic and revitalized Armory in downtown Minneapolis announced today that partnering with Entourage Events group to stage a gala whose mission is to support life-changing opportunities for underserved youth in the community.
The "Building Life Champions" Gala on Aug. 15 at the Mansion at Uptown in Minneapolis, in support of the Circle of Discipline youth program provider, will feature a five-star dinner, youth entertainment, an awards presentation as well as silent and live auctions, with one-of-a-kind items such as signed artifacts from A-List performers, sports memorabilia, hospitality experiences and show tickets.
"As a registered national historic landmark – as well as a Minneapolis institution for more than 80 years -- the Armory is devoted to being a leader in supporting underserved communities," said Rich Richardson of the Armory Foundation. "This event and the Circle of Discipline align with our mission to advocate for strong youth leaders. We will continue to invest in the next generation of leaders in the Twin Cities."
Circle of Discipline, which counts rising Minneapolis boxing star Jamal James among its attendees, provides youth and young adults with alternative programs and enrichment activities that address their physical, emotional, and mental well-being.
Located in the heart of south Minneapolis near Chicago Avenue and Lake Street, it has been providing leadership development programs to underrepresented youth, young adults and their families since 1991. In particular, Circle of Discipline attracts many youth and families disproportionately impacted by violence and trauma because of its geographic location, impressive boxing history and strong focus on building relationships with anyone who comes through the door.
The owners and leadership team at The Armory created the foundation in 2018 with the intention of finding the best ways for the venue to support local communities in the Twin Cities and surrounding metro area.
Its focus is on cultural programs and initiatives that contribute to the vitality of the community as a whole. The Armory intends to support causes around the arts, youth, education, physical wellness and social justice programs that strengthen communities through awareness building, advocacy and innovation.
The Armory has hosted numerous live nationally televised boxing events since it reopened in 2018. James, now the WBC's fifth-ranked welterweight in the world, attended Circle of Discipline for the first time at age 5. Twenty-five years later, – with a world title in sight – he continues to mentor and train youth at the Circle of Discipline.
With boxing as the vehicle for lessons in leadership, James and the Circle of Discipline team host daily classes and weekly mentoring groups that offer mental health awareness, education and job placement advocacy as well as physical and boxing training.
"As a business community, Entourage Events Group is dedicated to giving back and participating in creating a positive impact on the lives of our neighbors," said Steve Hark, CEO of Entourage Events Group. "Muhammad Ali said, 'Service to others is the rent you pay for you room here on Earth.' On August 15th, we are excited to partner to serve our youth and support some of the pillars of the community who have been doing some amazing work over the years."
Circle of Discipline has recently acquired a training camp located to the north in in Barnum, Minn., that needs major upgrading. The proceeds from the "Building Life Champion" fundraiser will directly support the renovation and re-opening of this vital resource for youth empowerment and mentorship.
Contributions from the gala will give urban youth opportunities to explore northern Minnesota and experience wildlife and outdoor activities. While there at no cost to their families, the young future leaders will receive physical training, experience boxing with top athletes, fish, swim, camp and learn outdoor survival skills.
"The Circle of Discipline has been doing incredible work in providing services to the underserved in my district for 28 years," said State Sen. Jeff Hayden of Minneapolis. "The mentorship that comes from nonprofits such as The Circle of Discipline is invaluable in raising the leaders of tomorrow. I look forward to visiting the camp in Barnum and working alongside this great organization in the future."
Gala At A-Glance:
What: The Armory Foundation and Entourage Event Group presents "Building Life Champions," a benefit Gala for the Circle of Discipline youth programs.
Where: Mansion at Uptown 2901 Hennepin Ave So Minneapolis, MN 55408
When: Thursday, August 15th beginning at 5 p.m. with a Silent Auction and cocktail hours, followed by dinner, awards ceremony, entertainment, and live auction beginning at 7 p.m.
Why: Gala Benefit to supports Circle of Discipline & Barnum Training Camp for youth
Who: The Armory event partners, sponsors and City of Minneapolis policy makers
Donations: If you'd like to donate to this charitable cause. Please visit https://www.circleofdiscipline.org/
About the Armory Foundation:
Established in 2018, the Armory Foundation was created to find unique ways to use the historic Armory to support local communities in the Twin Cities and the surrounding area. The Foundation's philanthropic focus is cultural programs and initiatives that contribute to the vitality of the community as a whole. Specific areas of interest include arts and culture, community development and social services. For more information please visit https://armorymn.com/information/armory-foundation/
About the Gala Host Sponsors
Through the generosity of Host Sponsors, The Armory Foundation, Entourage Events Group, Allied Productions, and EDG Productions are able to direct 100% of proceeds from this event to support Circle of Discipline, a 28 year not-for-profit boxing training facility that provides a 360-degree wellness approach to serving underprivileged and underserved youth of Minneapolis through mentorship programs as well as emotional and physical support.
The Host Sponsor group, comprised of 4 top Minneapolis event producers & production companies - has donated all building, rental, production, audio, food & beverage, and labor costs typically taken out of contributions. In a unique arrangement – that reflects the group's solidarity and belief in the Mission of Circle of Discipline - a true 100% gross of all donations will directly benefit the youth training camp and Circle of Discipline.
###