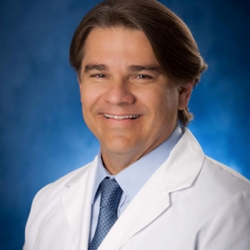 Dr. Da Silva offers expert headache pain management and sees patients in Colorado Clinic's Loveland, Longmont and Boulder CO!
Loveland, Colorado (PRWEB) September 20, 2016
Dr. Arnaldo Neves Da Silva is the newest addition to Colorado Clinic's Top Sports Medicine, Pain Management, Neurology & Regenerative Medicine practice. He is a Board Certified Neurologist with extensive experience in headache management and cell therapies as well as a former practicing neurosurgeon in his native country.
Dr. Da Silva is currently accepting new patients at the Loveland, Longmont & Boulder locations. Call (303) 444-4141 for scheduling.
After moving to the United States in 2004 Dr. Da Silva completed fellowships in Neuro-oncology and Radiosurgery at the University of Virginia, prior to completing his Neurology residency at the University of Chicago.
He was a Fellow at the Center for Headache and Pain at Cleveland Clinic Foundation and joined MHNI (Michigan Head Pain and Neurological Institute) in 2012 which is a national referral center for headache and pain. Since 2015 Dr. Da Silva has been an Assistant Clinical Professor of Neurology at University of Colorado.
Dr. Da Silva has board certification in Neurology by the American Board of Psychiatry and Neurology and in Headache Medicine by the United Council for Neurologic Subspecialties. He is also a Fellow of the American Headache Society.
His special interests are the use of cell therapies to treat migraine headaches, interventional pain procedures, neuromodulation, and regenerative medicine. He has an MBA from (Fundacao Getulio Vargas) and is fluent in English, Portuguese & Spanish.
Dr. Da Silva enjoys spending time with his wife and daughter on family vacations and traveling all over the world. He has a love for the mountains, the outdoors and skiing.
Dr. Da Silva is currently accepting new headache patients at Colorado Clinic's Locations in Loveland, Boulder and Longmont. To Schedule an appointment, please call: 303-444-4141.
Contact:
Colorado Clinic
http://www.coloradoclinic.com
Sarah Zick
s.zick(at)colhealth.com
3810 N Grant Ave
Loveland, Co 80537
970-222-5449