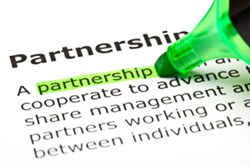 We Are Your Partners for Success!
Athens, AL (PRWEB) August 06, 2013
Business marketing practices have changed dramatically in the past few years. With the advent of social media business owners have been struggling to learn new strategies while maintaining acceptable margins of growth. Partnership have been used strategically for years to strengthen and extent the service base of companies to better serve the needs of their clients. The effect of combined services most often result in increase revenue and subsequent expansion for all involved. Now, Arrow Concepts Design & Development, a small business solutions provider in Athens, AL has announced a partnership with Dallas, TX based Locus Visual Arts.
This partnership has created a one stop resource for all business related needs. Arrow Concepts can provide marketing, development and planning to businesses while Locus Visual Arts provides custom animations, top tier web design, and graphic design. You can rely on the creative teams of these two companies to provide you with the tools you need to move forward in today's digital marketplace.