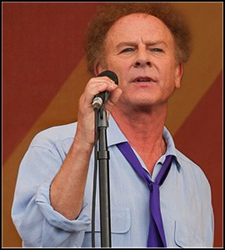 . Art Garfunkel is as relevant today as he ever was as he looks back on a stellar career.
Indio, CA (PRWEB) November 04, 2015
Brad Schmett, Broker Associate with Luxury Homes by Keller Williams today announced that the upcoming Fantasy Springs Resort Casino concert of world famous song stylist Art Garfunkel will be a huge boost for the luxury home market as fans head to the Valley to add to their real estate portfolios. Garfunkel rose to fame as one half of the musical duo of Simon and Garfunkel in the 1960s, 70s and 80s.
In 1990, both Simon and Garfunkel were inducted into the Rock 'n Roll Hall Of Fame. Garfunkel has earned six Grammys, a Lifetime Achievement Award, and many other accolades during his long career. This year's tour, accompanied by guitarist Tab Laven, will include many of his solo hits as well as favorites from his Simon and Garfunkel collaborations. The mix of music and poetic excerpts from his autobiography should delight his legions of fans.
Schmett reminisced, "I can still recall the wonderful song, Bridge over Troubled Water, and so many more great hits by Simon and Garfunkel. That generation of music had tremendous influence for my own generation and the others who came after. Art Garfunkel is as relevant today as he ever was as he looks back on a stellar career. This Valley is full of his fans and we look forward to showing off our luxury home inventory to those who are remaining an extra few days to shop for real estate."
The 8 PM concert is a predicted sellout and advance tickets are highly recommended. Fantasy Springs Resort Casino has plenty of accommodations and fine dining for those who wish to remain for the weekend. Reservations are always recommended as high season approaches.
For more information on Art Garfunkel at Fantasy Springs visit http://www.fantasyspringsresort.com/prod/entertain/entertain.php.
To find out more about investing in Indio, CA real estate visit http://IndioRealEstateInfo.com.
About Luxury Homes by Keller Williams: Luxury Homes by Keller Williams – La Quinta, is an exclusive, elite and sophisticated group of real estate consultants raising the bar for service in the upper-tier La Quinta and Palm Springs area residential real estate market.