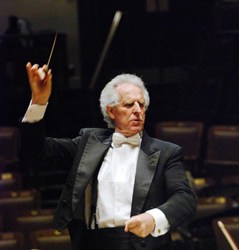 Dallas, TX (PRWEB) August 06, 2013
The Art of Possibility video quickly defines the object of Carlton's Training and their new attitude at work initiative. So often the attitude of an employee can determine how far they will go in an organization. Communication lines open up around people who seem to have a positive attitude. So why do so many employees complain about poor attitudes at work? Carlton's Training looks to explain why, using the Art of Possibility video program.
Everyone has felt it. A manager walks into a room and all the energy is sucked out. Everyone is on pins and needles until his or her exit. But what is interesting is what happens after. Employees begin talking about the revelation of negativity that seems to have pervaded the room and this sends others into other rooms spreading the word of what happened, questioning why, and of course spreading that very same attitude that they abhor.
None other than Boston Philharmonic conductor Ben Zander brings the leadership training Art of Possibility video into focus. His energy is positive, never ending and contagious. That's the thing about positive or negative attitudes. Both spread very fast. So if a company is to have the makings of great energy and create positive results they need more proponents of possibility or carriers if you will.
This Ben Zander video is often praised for its leadership qualities. Zander is a force as he plows through stories and analogies and praises his students for their work. To garner that extra effort from them that flows freely and is from their heart he consistently feeds them positive energy and encouragement. There doesn't seem to be enough of that in the corporate world and businesses and their owners are taking notice.
Zander works in music which is a passionate subject matter. But crunching numbers or setting up a sales meeting doesn't seem to be imbued with much artistic melody. Yet businesses have found that the method Zander uses is actually transferable to any organization. He calls it the positive cycle or Art of Possibility that allows a thought that things can improve lead to further greatness. The negative spiral focuses on the things that go wrong so they usually do using this method whereas most management training videos try to just avoid the negative.
Carlton's Training has embraced the Art of Possibility video for its ability to inspire them and their clients worldwide. The message is clear and corporations from IBM to INGDirect follow the template of creating and maintaining a positive workforce. To view the Art of Possibility video or learn more about Ben Zander or this organization, click on their site here at Carlton's Training.