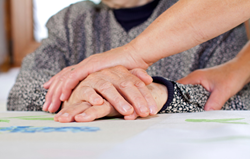 Our efforts can improve the lives of not just Lakewood residents, but millions of Americans
Lakewood, CA (PRWEB) June 24, 2015
Saylor Insurance Agency, a locally owned insurance firm, has announced a community support campaign to improve the lives and well-being of families that live in and around Lakewood California. By providing awareness and fundraising support for local charities, the Saylor team is on a mission to make the world a better place, one family at a time.
The first charity to be supported by the Saylor Agency is the Lakewood chapter of the Arthritis Foundation, part of a network of non-profit centers that provide treatment and support to over 5 million individuals with arthritis nationwide. The mission of the Arthritis Foundation is to reduce the overall national impact of arthritis, which can be a serious, painful, and debilitating disease. To fulfill this mission, the Arthritis Foundation provides education, research grants, and advocacy programs across the country.
"We're supporting the Arthritis Foundation because we know there are so many people, both young and old, suffering from this painful disease," says Lisa Saul, owner and operator of Saylor Insurance Agencies. "We're asking our local community members to join us in supporting the Arthritis Foundation because our efforts can improve the lives of not just Lakewood residents, but millions of Americans."
Mobilizing a network of professional and personal contacts, Saul and her team are reaching out to neighbors, friends, clients, and business associates alike in an effort to gather support for the Arthritis Foundation. The Saylor Agency is finding support for arthritis sufferers from all over the state, thanks in large part to a vibrant social media campaign.
But the Arthritis Foundation is only the first step, says Saul. "We're going to be supporting a new charity every month or two over time, and we're looking forward to getting to know the good people working at all the local charities in Lakewood."
To join the Saylor Insurance Agency in supporting the Arthritis Foundation, readers can access a direct donation page here. To learn more about the new charities the Saylor team will be supporting in the future, readers can keep a close eye on their Community Causes page, here.
About Saylor Insurance Agency
Lisa Saul, owner and principal of the Saylor Insurance Agency, has been involved in the insurance industry her entire life. Shortly after graduating from UC Santa Barbara, Lisa worked with her father, Jerry Saylor, an Allstate representative since 1966. After her father retired in 2012, Lisa took a leadership position in the agency and has since achieved multiple industry awards, including Premier Agency Designation, Circle of champions, National Conference and two Honor Rings. Lisa and the team at Saylor Insurance Agency are proudly committed to serving both clients and the greater community, and offer a full range of custom-tailored insurance solutions.