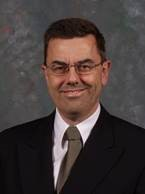 Keiser University is fortunate to have Dr. Wiles lead the development of this prestigious program.
West Palm Beach, Florida (PRWEB) January 20, 2016
Keiser University is officially launching a new College of Chiropractic in West Palm Beach September 2016. Dr. Michael Wiles, former Dean of Clinical Affairs for Texas Chiropractic College, will serve as Dean of the new Keiser University College of Chiropractic, a program which is the first to be started in southern Florida.
"Keiser University is fortunate to have Dr. Wiles lead the development of this prestigious program," stated Dr. Arthur Keiser, Chancellor. "Dr. Wiles is a well-known leader in the chiropractic field and as an experienced and compassionate educator, he will help to create and advance this program into patient-serving and academic prominence throughout the state of Florida," Keiser added.
West Palm Beach is an ideal service point for prospective students from the South and Central parts of the State, other parts of the country because of the excellent transportation accessibility, as well as a potential global student market serviced by three major airports.
Previously, Dr. Wiles served in a variety of professional positions, including private practice and progressing to Chairman and Associate Professor for the Department of Chiropractic and Clinical Science at Canadian Memorial Chiropractic College; Provost and Vice President for Academic Affairs, Northwestern College of Chiropractic; and Interim President, Northwestern Health Sciences University.
Dr. Wiles received his undergraduate education at the University of Toronto and his professional Chiropractic education from the Canadian Memorial Chiropractic College, Toronto, Canada. He earned a Master's of Education in Educational Administration from Brock University, Ontario and a Master's of Science in Medical Education Leadership from the University of New England, in Biddeford, Maine. Dr. Wiles has also pursued advanced doctoral studies from the University of Liverpool, United Kingdom.
"I am excited to help provide the leadership for the development of this new program," said Wiles. "Keiser University is committed to a 'students first' philosophy, which will be a foundational principle of the Doctor of Chiropractic program. I want to treat our students the same way we want our graduates to treat their patients. With the commitment of Keiser University to its students and academic excellence, the institution presents an ideal setting for the development of a new College of Chiropractic," he added.
Allied health and health service degree programs have been a cornerstone of the programmatic offerings at Keiser University since the founding in 1977. The 64 health-related degree programs are accredited by 22 specialized accreditation associations and agencies.
Keiser University offers degrees which are strategically aligned with the needs of Florida and the global economies. Through quality teaching, learning, and research, the university is committed to provide students with opportunities to develop the knowledge, understanding, and skills necessary for successful employment.
Approval is pending from the Southern Association of Colleges and Schools Commission on Colleges.
About Keiser University: Keiser University is a private, not-for-profit University serving nearly 20,000 students offering 100 degrees at the doctoral through associate level on 18 Florida campuses, online and internationally, employing 3,800 staff and faculty.
Keiser University is accredited by the Southern Association of Colleges and Schools Commission on Colleges to award certificates and degrees at the associate, baccalaureate, masters, specialist, and doctoral levels. Contact the Commission on Colleges at 1866 Southern Lane, Decatur, Georgia 30033-4097 or call 404-679-4500 for questions about the accreditation of Keiser University.
For additional information regarding Keiser University, go to http://www.keiseruniversity.edu.