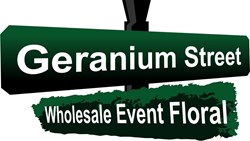 My husband and I have resided here for thirty years and we never really used our rooftop balcony, because there was no privacy, and it was windy. Geranium Street Floral did a wonderful job designing this privacy wall
San Marcos, CA (PRWEB) January 06, 2014
Designers at Geranium Street Floral consulted with the owner, Camille, and came up with a plan to install the privacy wall. "There were certain problems we had to deal with that were specific to this property – mainly access to the balcony was nearly impossible to bring up materials and equipment. We had to design this privacy wall so it could be preassembled at our facility, then transported to the property and reassembled," said Bob Smith, president of Geranium Street Floral.
Most of the homes in Pacific Heights were built in the 1870's, so they require a certain level of care when doing any kind of modifications. The owner, Camille, and the team at Geranium Street Floral also wanted to create something that would blend in with the spirit of the neighborhood and architecture. Camille had a wonderful garden in her backyard that was complete with a massive real hedge.
Installation was tricky, especially transporting several large pieces of the artificial boxwood hedge privacy wall up to the third floor balcony. Some of the materials had to be lifted up with ropes. Everything went to together perfectly as it was designed. The privacy wall turned out to be just what the owner had envisioned.
"My husband and I have resided here for thirty years and we never really used our rooftop balcony, because there was no privacy, and it was windy. Geranium Street Floral did a wonderful job designing this privacy wall, and we look forward to enjoying our city view on the balcony for the first time in thirty years," said Camille. Geranium Street Floral has designed artificial hedges for commercial real estate in San Diego, a hotel in Las Vegas, Casinos, restaurants, and many private homes throughout Southern California and the United States.